Pittsburgh penguins parade engages early birds brightening Stanley seekers!
By Ramesh C.Reddy
Pittsburgh Standard

June 16, 2009
When many souls were getting their rest after Lord's Day on Sunday, June 14, 2009, few souls decided to see the march of the Penguins - The Pittsburgh Penguin Stanley Cup Champs by arriving as early as 10:50 p.m. on Sunday night for the noon scheduled parade on Monday, June 15, in Downtown Pittsburgh.
By 6:00 a.m., there were more than 100 die hard fans who had gathered in front of the stage near Stanwix Street. By noon, that number would reach approximately 250,000 who would come to see the Stanley Cup Champions on their parade route.
Click on picture below to see the slideshow by Ramesh C. Reddy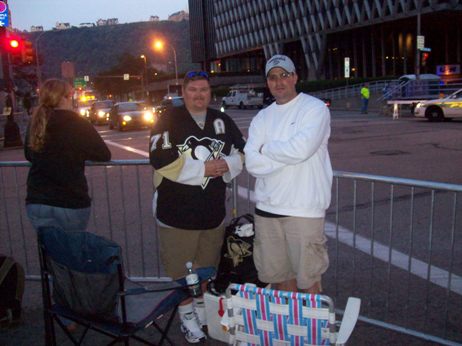 Check out the animated slideshow with background music here =>