"Surprisingly Slumdog Millionaire Makes Eight Expensive Oscars Outright!"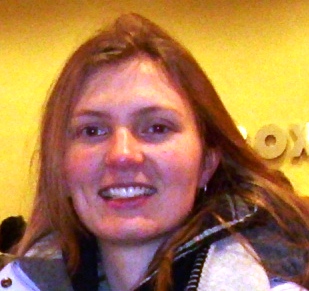 By Kristen Agnew
Pittsburgh Standard
Agnew's Analysis:
July 02, 2009

"Slumdog Millionaire" (2008)



Source: http://www.imdb.com.
The movie is rated R for violence, language, and thematic elements. The run time is 120 min.
Main Cast:
Dev Patel - Jamal K. Malik
Freida Pinto - Latika
Saurabh Shukla - Sergeant Srinivas

Movie Trailer: Slumdog Millionaire
PLOT SYNOPSIS:
In 'Slumdog Millionaire', we see Jamal Malik (played by Dev Patel), a young man whose answers to the questions on "Who Wants to be a Millionaire?" show are played out before our eyes! Through his answers, we are taken into his life of poverty, tragedy and joy. It is a reminder of the films from the year 2000: 'Return to Me' meets 'Memento', with its seriousness and its imaging artists' fantastic play with time and frame.
PLOT REVIEW:
After winning 8 Oscars, 'Slumdog Millionaire' had rocketed into national focus. "Slumdog Millionaire" does more than paint an historic picture of the culture of India-- it captures beautifully the pervasive themes of survival, romance, and destiny. Being a devout follower of Christ, I was immediately struck by the opening line "It is written," and I wondered what type of spiritual direction the movie would take. A formidable cast, a catchy score and an honest approach to the basic questions that plague human existence make this story too wonderful to miss.
CONTENT REVIEW:
Addressing grief, love, and brotherly ties, 'Slumdog Millionaire' also touches deep emotions while leaving us alive with hope. The audience must be prepared to stay alert to nuance-- even to be left questioning the end. Realistic? Not likely. Worth watching? Definitely yes!

Kristen Agnew's Articles:
"Perseverance Produces Christ's Committed Crop!" (July 02, 09, 6:03 p.m.) By Kristen Agnew
Agnew on Video:
"Actively AIV Students Serve Offering OIF's Mercy Ministry Momentum!" (April 19, 10, 9:57 a.m.) By Ramesh C. Reddy
"Agnew Awesomely Leads Living Acts Audience!" (July 18, 09, 5:48 p.m.) By Kristen Agnew