"Actively AIV Students Serve Offering OIF's Mercy Ministry Momentum!
"
Ramesh C. Reddy
Publisher
Editors Note: AIV is the University of Pittsburgh's Asian InterVarsity chapter, which is part of InterVarsity Christian Fellowship-USA which is part of International Fellowship of Evangelical Students. OIF is Oakland International Fellowship which is part of Pittsburgh Chinese Church-Oakland. For the multimedia video from community night, click on the picture below!
AIV students rock
Where refugees walk
Spending time to talk
Joining OIF cell groups at Community Night
Playing games of might
Doing crafts on sight
Giving donations for any height
Teaching music that is right
Joining Calvary Chapel for food to bite
All 3 groups become a light
Helping them loneliness to fight
Hoping to build a Christ-centered community that is tight
Remembering Jesus' words to care
And one another burdens to bear
Our own lives as we share
Click on picture to see video there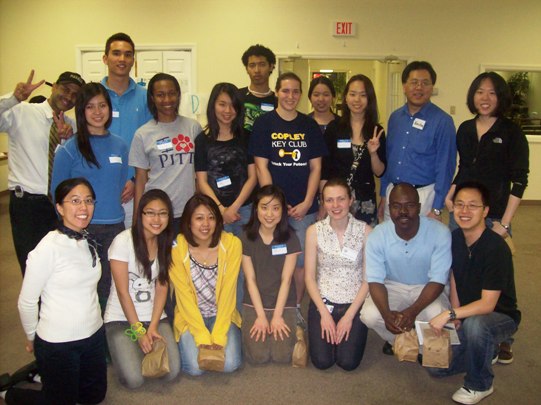 Photo by Ramesh C. Reddy
Click on picture for video to watch in HQ (640x480) or full screen!!!