"Please Pittsburgh Standard Support!"
Ramesh C. Reddy
Publisher
You can support the Pittsburgh Standard in multiple ways:
1. Through your prayers.
2. Through linking to the Pittsburgh Standard
3. Through promoting it by word of mouth.
4. Through financial support.
5. Through providing supplies.
Pittsburgh Standard has taken a major deficit since 2010 and we are working in the red. But, I never want our financial losses to keep us from covering the events you would like to see covered. With this in mind, I continue to cover events that require multimedia tools and a lot of bandwidth.
Bandwidth is not cheap and I have had to get a private server to keep the Pittsburgh Standard running. My wife and I have to pay $1200.00 by the end of June for Pittsburgh Standard server to be renewed this year. Otherwise, we have to pay out of our own pocket again to support the ministry of Pittsburgh Standard.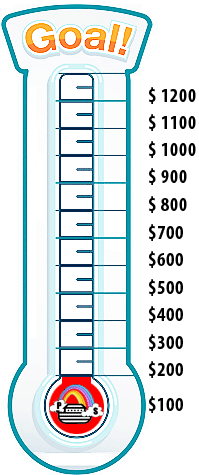 As of May 01, 2013, we are at $100.00 of the support we need to raise. We still need to get 91.67 % of support. You can donate anywhere from a $1.00 to however much you want through PayPal. After every gift, we will update the support level.
Any gift will greatly be appreciated monetary or otherwise if you can afford to give. You can donate through PayPal by clicking the button below

If you are unable to give any amount at this time, that's okay. Your prayers will be mostly coveted. I pray the Lord Jesus can continue to use the paper to bless you and your loved ones! Have a blessed month!
I would like to leave you with these words:

"But what does it say? "The word is near you; it is in your mouth and in your heart," that is, the word of faith we are proclaiming: That if you confess with your mouth, "Jesus is Lord," and believe in your heart that God raised him from the dead, you will be saved. For it is with your heart that you believe and are justified, and it is with your mouth that you confess and are saved. As the Scripture says, "Anyone who trusts in him will never be put to shame." For there is no difference between Jew and Gentile—the same Lord is Lord of all and richly blesses all who call on him, for, "Everyone who calls on the name of the Lord will be saved." How, then, can they call on the one they have not believed in? And how can they believe in the one of whom they have not heard? And how can they hear without someone preaching to them? And how can they preach unless they are sent? As it is written, "How beautiful are the feet of those who bring good news!" (Romans 10:8-15, NIV)
May the Lord Jesus bless you all and guide you all! Thank you!