"Cast Closed Accounts Accepting Christ's Commitment!"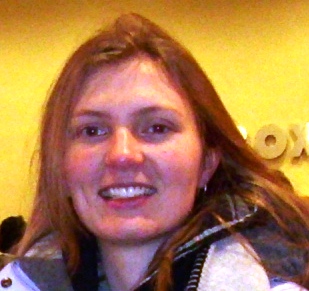 By Kristen Agnew
Pittsburgh Standard
Agnew's Analysis:

July 09, 2009
Why did I need to deposit my own check?

It was not a coincidence that a check mailed to me for an amount which was almost precisely what I needed to write another check came within the week as my savings account was closed. Being between jobs took a toll on this particular savings account, and the company notified me that if I did not deposit above their minimum, they would do just this. It was a sad occurrence but a blessing in disguise because if they did not close my account, they would have charged me to write a check since the amount I had was still less than their check-writing minimum.
Ever get frustrated with finances?

The Lord tells us multiple times in Scripture not to worry in passages such as Matthew 6, Mark 13, Luke 12, etc but to pray remembering passages such as Philippians 4:6-7, James 5:13-16, etc.
Certainly, He means it. I prayed in April of 2008 for a specific amount when I needed more money for rent. Within several days, I had a job offer that would provide me with $5 more than this during the next month--what timing!

Other times it seems like our prayers can fall to the wayside... going seemingly unanswered for weeks, even years. It is during times like this that it is helpful to remember other Scriptures, which the Lord may be using to teach us:
"But godliness with contentment is great gain. For we brought nothing into the world, and we can take nothing out of it" (1 Timothy 1:6-7).
If we are growing discouraged, might it be time for an attitude adjustment?

Basically, I got most of what I have for free. I was born without money, inherited some from family, worked more recently for a small amount of it--but it was other people who took initiative in creating the companies that have supported my career development. I certainly won't be packing hundreds of Benjamins into my coffin. This leaves the time in between birth and death wide open for change, both in my wallet and how I use it between banks.

How can we worship through financial crises, or even with monetary blessings, when things are going well?
Here is some food for thought from Hebrews 12:28-29 which says, "Therefore, since we are receiving a Kingdom that cannot be shaken, let us be thankful, and so worship God acceptably with reverence and awe, for our 'God is a consuming fire.'"

These words came to mind recently as I walked to the bank to arrange yet another transaction. Thankfulness, reverence and awe are three attitudes mentioned in this Scripture. Though they do not specifically revolve around money, I think they are applicable-- because when finances fall, we feel shaken.
But what stands firm, according to this verse?
The Kingdom!
And I'm receiving it! This is not a conditional verb. It is a certainty that I can bank on!

I ask myself now, what new door could the Lord be opening in my life?
What door might He be opening in yours?
If something feels "closed"-- might it be time to improve our attitudes and to listen for what is next?
Thank Him for what you do have, and do not cease to worship Him in your thoughts and attitudes.
Does He deserve any less?

Accept His words, and expect Him even when accounts seemed closed!


Kristen Agnew is a graduate student and a cell group leader of Living Acts which is part of Oakland International Fellowship, the English congregation for Pittsburgh Chinese Church-Oakland!
Kristen Agnew's Articles:
"Surprisingly Slumdog Millionaire Makes Eight Expensive Oscars Outright!" (July 02, 09, 9:18 p.m.) By Kristen Agnew
"Perseverance Produces Christ's Committed Crop!" (July 02, 09, 6:03 p.m.) By Kristen Agnew
Agnew on Video:
"Actively AIV Students Serve Offering OIF's Mercy Ministry Momentum!" (April 19, 10, 9:57 a.m.) By Ramesh C. Reddy
"Agnew Awesomely Leads Living Acts Audience!" (July 18, 09, 5:48 p.m.) By Kristen Agnew