"Rainbow's Registered Trademark Trampled, Promoting PrideFest's Parade Promiscuously!"
Ramesh C. Reddy
Publisher
What comes to your mind when you see a rainbow or think about a rainbow?
What comes to my mind is the covenant that Jehovah made with Noah after the flood:
"Never again will the waters become a flood to destroy all life. Whenever the rainbow appears in the clouds, I will see it and remember the everlasting covenant between God and all living creatures of every kind on the earth." So God said to Noah, "This is the sign of the covenant I have established between me and all life on the earth." (Genesis 9:15b-17, NIV)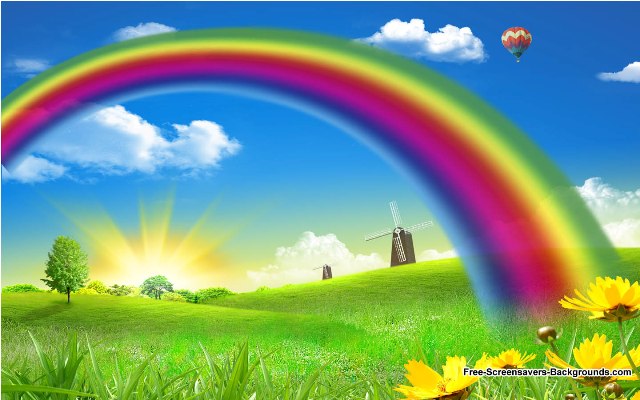 How wonderful it is to see the rainbow and remember God's covenant. Sadly, the rainbow has been the victim of copyright infringement.
You heard me right!
Sadly, the precious rainbow is being used by Satan to promote a lifestyle in certain earthlings that is totally contrary to the Word of God.
How sad it makes me when I see the rainbow being used to promote sin and promiscuity.
Sadly, this is what has happened throughout the United States when the LGBTQ community has used the rainbow to represent their lifestyle.
They could have chosen any other symbol to live their lifestyle but they chose to use God's precious covenant symbol. How sad!!!
A lot of people including psychologists don't believe that homosexuality is a lifestyle but a genetically predisposition. Even if that were the case, the Lord would not say we should refrain from something if He has not provided a way out.
Even in our sin, God provides a way out if we look for Him and ask His help even through our burden and pain.
"No temptation has seized you except what is common to man. And God is faithful; he will not let you be tempted beyond what you can bear. But when you are tempted, he will also provide a way out so that you can stand up under it." (1 Corinthians 10:13, NIV)
Refraining from something that we want to engage in so badly can be very hard to do especially when we think it is part of us. But even if it is part of us, if it is wrong, we should fight it. We cannot think it is not wrong so we can go ahead and engage in it. If the Bible says, it is wrong, it is wrong. Having a struggle with any kind of sin can be hard but struggling with a sin is not a sin until we act on the struggle.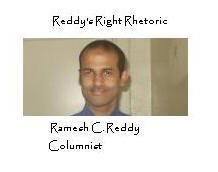 In the New Testament, the Apostle Paul who loves the Lord Jesus very much shared, "They exchanged the truth of God for a lie, and worshiped and served created things rather than the Creator—who is forever praised. Amen. Because of this, God gave them over to shameful lusts. Even their women exchanged natural relations for unnatural ones. In the same way the men also abandoned natural relations with women and were inflamed with lust for one another. Men committed indecent acts with other men, and received in themselves the due penalty for their perversion. Furthermore, since they did not think it worthwhile to retain the knowledge of God, he gave them over to a depraved mind, to do what ought not to be done. (Romans 1:25-28, NIV)
That is so sad when we live our lives by doing what ought not to be done.
This is exactly what happens in the lives of those in the LGBTQ community that practice homosexuality. It is not a sin to struggle with homosexuality but practicing it is a sin. Sadly, the LGBTQ community goes a step further supporting the practice of homosexuality, gay marriage, and using God's symbol of the rainbow at PrideFest to promote their sin in their marches. This is so sad.
Rightly it is called PrideFest because pride can be defined as a lofty and often arrogant assumption of superiority in some respect. When marching, this is the attitude that is taken towards God that they know better than God. How sad!
Sin is sin no matter what kind of sin is practiced. But the Good News is, no matter how much sin is practiced there is a way out and it starts with Jesus Christ. It does not matter what we have done or who we are, when we come to Jesus. Jesus accepts us in all our sin and wants to give us new life in Him as we turn to Him in repentance.
"I am not ashamed of the gospel, because it is the power of God for the salvation of everyone who believes: first for the Jew, then for the Gentile. For in the gospel a righteousness from God is revealed, a righteousness that is by faith from first to last, just as it is written: "The righteous will live by faith." (Romans 1:16-17, NIV)
Whether you have practiced homosexuality, adultery, promiscuity, lying, cheating, stealing, etc, the Lord is there to give new life to all.
"Don't you realize that those who do wrong will not inherit the Kingdom of God? Don't fool yourselves. Those who indulge in sexual sin, or who worship idols, or commit adultery, or are male prostitutes, or practice homosexuality, or are thieves, or greedy people, or drunkards, or are abusive, or cheat people-none of these will inherit the Kingdom of God. SOME OF YOU WERE LIKE THAT. But you were cleansed; you were made holy; you were made right with God by calling on the name of the Lord Jesus Christ and by the Spirit of our God." (1 Corinthians 6:9-11, NLT)
With the Lord's help, people can change and so much change has occurred in the lives of those who have struggled or engaged in homosexuality when they have surrendered to the Lord in their pain. An excellent resource can be found online at Evangelical Resources on Homosexuality.
Don't give into the lie that it is your body and you should be able to do with it what you want. This lie is from the pit of Hell.
Come to the Lord Jesus even if you have practiced homosexuality and lay at the feet of Jesus for His help, hope, and healing for He loves you so much.
"Therefore, if anyone is in Christ, he is a new creation; the old has gone, the new has come! All this is from God, who reconciled us to himself through Christ and gave us the ministry of reconciliation: that God was reconciling the world to himself in Christ, not counting men's sins against them. And he has committed to us the message of reconciliation. We are therefore Christ's ambassadors, as though God were making his appeal through us. We implore you on Christ's behalf: Be reconciled to God. God made him who had no sin to be sin for us, so that in him we might become the righteousness of God." (2 Corinthians 5:17-21, NLT)
Ramesh C. Reddy wants every sinner to be loved while the sin itself should be hated. He can be reached at rreddy@pittsburghstandard.com