"Journalism's Jewish Jealousy Juxtaposes NYT's Nefarious Anti-Semitic Answer!"
Ramesh C. Reddy
Publisher
A guide dog with a Star of David collar leads a blind human wearing a Yamaka. If this image was about a blind man and his guide dog, people would have seen it as a religious blind person and his guide dog representing their faith through the symbolism of the Star of David and Yamaka. Despicably, that was not the case. The New York Times (NYT) could not stop itself to show its hatred towards the leaders of the Jewish State of Israel and the United States of America when it published an anti-Semitic cartoon.
The guide dog on the leash, which had the Star of David collar, had the face of Israel's Prime Minister Benjamin Netanyahu leading the U.S President Donald Trump who was depicted as being blind and wearing a Yamaka.
By just looking at the cartoon in the International edition of the NYT, you can imagine the hatred the cartoon illustrator and editor have towards America being a friend of Israel. In essence, what the illustrator is trying to convey is that the Jewish PM is in control of guiding the supposed Christian leader of the free world to go where taken. This is far from the truth.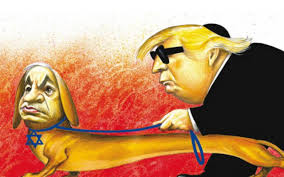 It gives the impression that President Trump is blind in his support of Israel and just following what Prime Minister Netanyahu wants. On the contrary, President Trump's policies towards Israel may have nothing to do with Prime Minister Netanyahu but everything to do with what Evangelical Christians believe in their support of Israel. Trump does not need to be led by Netanyahu because he leads based on what the Bible says regarding the blessing, love, and protection of Israel and the Jewish people:
"I will bless those who bless you and curse those who curse you; and the entire world will be blessed because of you." (Genesis 12:1-2, TLB)
"Pray for the peace of Jerusalem. May all who love this city prosper. O Jerusalem, may there be peace within your walls and prosperity in your palaces. This I ask for the sake of all my brothers and my friends who live here; and may there be peace as a protection to the Temple of the Lord." (Psalm 122:6-9, TLB)
"O Jerusalem, I have set intercessors on your walls who shall cry to God all day and all night for the fulfillment of his promises. Take no rest, all you who pray, and give God no rest until he establishes Jerusalem and makes her respected and admired throughout the earth." (Isaiah 62:6-7, TLB)
Those who bless, love, and pray for Israel will always prosper so it is wonderful we have a president who is truly for Israel by his actions and policies especially moving the U.S. Embassy to Jerusalem.

It makes me truly happy that the entire world will be blessed because of God's covenant with Abraham and those who love Jerusalem will prosper. Praise the Lord! It will make me happier on the day that Israel will be respected and admired throughout the earth.

It is papers like the NYT and people like U.S. Reps. Ilhan Omar of Minnesota and Rashida Tlaib of Michigan including the anti-Semite Louis Farrakhan that continue to spread anti-Semitism and hatred towards the Jews and the State of Israel.
They are the ones that are implicitly responsible for the attacks on Jewish worshipers in the synagogues of Pittsburgh and San Diego within the past six months. Sadly, they wanted to portray Trump as the anti-Semite.
It is time that the Jewish people and Evangelical Christians take a stand and boycott the NYT. My prayer is that the Jewish people will realize that President Trump is their friend and not their enemy just as Prime Minister Netanyahu is a friend of Christians and not their enemy when 2020 presidential elections come.
Where is the outrage and outcry against the NYT from the politicians, especially the Democrats who pride themselves on being anti-bigoted and loving all people?

To this hour, I have not read one Democratic presidential candidate blasting the NYT.

Is it because they want their endorsement during the presidential election of 2020?
Speak out against anti-Semitism because the next attack against any Jewish person will still rest in the despicable act of the NYT.

It is utterly shocking to see this type of cartoon illustrated and published to be used as fodder for some of Israel's enemies that surround her. This cartoon definitely was trying to illicit hatred towards Jews, Israel, Netanyahu, and Trump for me. It is time to stop.
Has the NYT forgotten what happened six months ago in Pittsburgh on Oct 27, 2018 at the Tree of Life synagogue?
Eleven Jews were gunned down while they were worshiping Jehovah Jireh!
Less than one week later, my precious wife Chandraleela was asked to lead worship at Catalyst small group of Oakland International Fellowship. Remembering what happened to her Jewish brothers and sisters, she got very emotional while she shared about why she chose, "I will follow" by Chris Tomlin.
She shared about questioning Jehovah on why he allowed the gunman to take the lives of the 11 Jews while they were there to worship Jehovah in the Tree of Life synagogue. It was during that questioning process she felt that she wanted Catalyst to sing 'I will follow" despite the pain and sorrow.
As Evangelical Christians, we love the State of Israel and the Jewish people. As much as we want to visit Israel one day with our church, we have been blessed to live in a predominately Jewish community until that time.
My wife loves to share about the love of Christ to those she meets whether they are seen as Jew or Gentile.
It is into this community, Satan the father of lies deceived Robert Bowers with his lies so that he could massacre the 11 Jews at the Tree of Life just as Satan tempted Adam and Eve to eat fruit from the Tree of Conscience to go against Jehovah their God.
From the beginning of time, Satan has been trying to destroy the Jewish people because of his hatred towards Jesus, the Messiah. This same hatred he has spread to people like Haman, Adolph Hitler, Robert Bowers, Louis Farrakhan, etc so that they may become anti-Semitic with their hatred of the Jews. But overall just as the State of Israel has always been protected by the Lord though surrounded by its enemies, Jewish communities will prevail so that one day they will come to know Yeshua, their Messiah.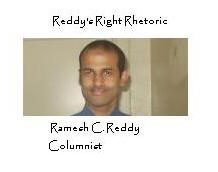 When Haman tried to destroy the Jews, a woman named Hadassah took it upon herself with the help of her uncle Mordecai, to stop Haman. Hadassah was obedient to the Lord when her uncle shared with her from Esther 4:13-14 which says, "Do not think that because you are in the king's house you alone of the Jews will escape. For if you remain silent at this time, relief and deliverance for the Jews will arise from another place, but you and your father's family will perish. And who knows but that you have come to your royal position for such a time as this?"
Through the prayer of Hadassah and the Jews, the Jewish people prevailed. If you are wondering who Hadassah was, she was Queen Esther. We named our first born daughter Esther from the Bible.
When Adolph Hitler and his Nazis destroyed more than 6 million Jews in the Holocaust, Satan still could not destroy the Jews with his hatred because through the Lord's help, they rose mightier. Through this heinous tragedy, the State of Israel was born. Thank you Jesus!
The State of Israel and the Jewish people will be resilient because the Lord will make it happen. No anti-Semitism from the likes of the NYT or U.S Reps Omar and Tlaib can stop that. It amazes me how Israel is protected while being surrounded by certain hostile nations bordering them. Thank you Jesus!
Let us take a strong stand against anti-Semitism wherever it rises from especially speaking out against journalism that influences people against the Jewish people!
In all this let us not forget the words of Jesus Christ from Luke 6:27-28 which says,"Listen, all of you. Love your enemies. Do good to those who hate you. Pray for the happiness of those who curse you; implore God's blessing on those who hurt you."
Reddy's Rhetoric takes you into the world of Journalism's Jewish Jealousy Juxtaposes NYT's Nefarious Anti-Semitic Answer!