"Bible Believing Christians Cannot Support Same-Sex Marriage Message Expressing Equality!"
Ramesh C. Reddy
Publisher
It is saddening to see those who profess to be followers of Christ, who want to change the religious definition of marriage set by God Himself. Their reasoning is based on 'equal rights for all' comparing heterosexuality with homosexuality but there should be no comparison. If God defined marriage to be between a male and a female, then this same God cannot define marriage to between a male & a male or a female & a female.
If God never granted equal rights to heterosexuals and homosexuals when it concerns the sanctity of marriage, how is it we think that we know better than God to be supporting gay marriage?
If we are crying for equal rights for homosexuals to be married and God is against it, then we are in essence saying that God is wrong and we are right. That is the worst sin because it becomes the sin of presumption thinking we know better than God what constitutes right and wrong.
We will be treading on the likes of Satan when he fell.
"How art thou fallen from heaven O Lucifer, son of the morning! How art thou cut down to the ground, which didst weaken the nations! For thou hast said in thine heart, I will ascend into heaven, I will exalt my throne above the stars of God: I will sit also upon the mount of the congregation, in the sides of the north: I will ascend above the heights of the clouds; I will be like the most High. Yet thou shalt be brought down to hell, to the sides of the pit." (Isaiah 14:11-15)
"Oh, the depth of the riches of the wisdom and knowledge of God! How unsearchable His judgments, and His paths beyond tracing out! "Who has known the mind of the Lord? Or who has been His counselor?" "Who has ever given to God, that God should repay Him?" For from Him and through Him and to Him are all things. To Him be the glory forever! Amen!" (Romans 11:33-36)
Showing equality or fighting for equality is not always the right thing to do when it goes against the Word of God. Marriage is one example.
Since gay marriage is not approved by God Himself, we should not even entertain the thought of fighting for equal rights for homosexuals union to be recognized as a marriage.
Throughout history, marriage has had a sacred definition of the joining of a male and female in holy matrimony and that definition should not change no matter how much our times change. This is because God's Word is timeless and changeless and so is God.
"Every good and perfect gift is from above, coming down from the Father of the heavenly lights, who does not change like shifting shadows." (James 1:17)
There have always been rules for marriage and God will not break those rules because we want the rules of marriage to be changed in the name of equality.
"Marry and have sons and daughters; find wives for your sons and give your daughters in marriage, so that they too may have sons and daughters. Increase in number there; do not decrease!" (Jeremiah 29:6)
This can only happen in a heterosexual marriage worked out by God in His plans: "So God created man in his own image, in the image of God he created him; male and female he created them. God blessed them and said to them, "Be fruitful and increase in number; fill the earth and subdue it." (Genesis 1:27-28b)
Jesus said, "But at the beginning of creation God 'made them male and female'. For this reason a man will leave his father and mother and be united to his wife.' So they are no longer two, but one. Therefore what God has joined together, let man not separate." (Mark 10:6-9)
"Marriage should be honored by all, and the marriage bed kept pure, for God will judge the adulterer and all the sexually immoral." (Hebrews 13:4)
Sexually immoral include those who are involved in same sex marriage because it is God who said, " The wrath of God is being revealed from heaven against all the godlessness and wickedness of men who suppress the truth by their wickedness, since what may be known about God is plain to them, because God has made it plain to them. For since the creation of the world God's invisible qualities—his eternal power and divine nature—have been clearly seen, being understood from what has been made, so that men are without excuse. For although they knew God, they neither glorified him as God nor gave thanks to him, but their thinking became futile and their foolish hearts were darkened. Although they claimed to be wise, they became fools and exchanged the glory of the immortal God for images made to look like mortal man and birds and animals and reptiles. Therefore God gave them over in the sinful desires of their hearts to sexual impurity for the degrading of their bodies with one another. They exchanged the truth of God for a lie, and worshiped and served created things rather than the Creator—who is forever praised. Amen. Because of this, God gave them over to shameful lusts. Even their women exchanged natural relations for unnatural ones. In the same way the men also abandoned natural relations with women and were inflamed with lust for one another. Men committed indecent acts with other men, and received in themselves the due penalty for their perversion. Furthermore, since they did not think it worthwhile to retain the knowledge of God, he gave them over to a depraved mind, to do what ought not to be done." (Romans 1:18-28)
We who profess to be followers of Christ should be helping those caught in sin to come out of this sinful trap instead of supporting them in the name of equal rights.
We should do that with the love of Christ.
We need to ask ourselves as followers of Christ, will we be known for serving the Lord first and foremost or serving the whims of humanism, an outlook or system of thought attaching prime importance to human rather than divine or supernatural matters by rejecting religious beliefs?
We should never kid ourselves thinking we are doing the work of the Lord by supporting secular humanism in the name of equal rights for we can never serve two masters.
Jesus said, "No one can serve two masters. Either he will hate the one and love the other, or he will be devoted to the one and despise the other. You cannot serve both God and Money!" (Matthew 6:24)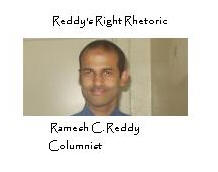 This principle can definitely be carried over to serving God vs. serving Humanism too. If we say we serve God then we will hate the philosophy of humanism including gay marriage and love what God stands for! If we serve secular humanism we will be devoted to promoting gay marriage, etc, by despising what God stands for. We cannot serve both God and humanism. There is no middle ground.
As followers of Christ, we should not even be seen at the forefront of supporting gay marriage because we will be going against what God has defined as marriage.
Jesus said, "If you hold to my teaching, you are really my disciples. Then you will know the Truth, and the Truth, and the Truth will set you free!" (John 8:31b-32)
Jesus never said that following His teaching would be easy but He has promised, "I Am the Light of the world, if you follow me, you won't be stumbling in the darkness but living light will flood your path!" (John 8:12)
If we are not serving God then we will be serving Satan because secular humanism is from the pit of hell itself.
"Why is my language not clear to you? Because you are unable to hear what I say. You belong to your father, the devil, and you want to carry out your father's desire. He was a murderer from the beginning, not holding to the truth, for there is no truth in him. When he lies, he speaks his native language, for he is a liar and the father of lies. Yet because I tell the truth, you do not believe me? He who belongs to God hears what God says. The reason you do not hear is that you do not belong to God." (John 8:43-47)
Ouch!
Can I think I belong to God when I go on supporting gay marriage because it is the humanistic thing to do when God has clearly forbidden it?
I cannot claim that because Jesus reminds me, "If you love me, you will obey what I command. And I will ask the Father, and He will give you another Counselor to be with you forever—the Spirit of Truth. The world cannot accept Him, because it neither sees Him nor knows Him. But you know Him, for He lives with you and will be in you." (John 14:15-17)
When Christ is in us, He will never tell us to support or do anything that goes against His Word. When we do support things contrary to the Word of God, we are going on our own leaving Christ behind in support of the world.
"For the word of God is living and active. Sharper than any double-edged sword, it penetrates even to dividing soul and spirit, joints and marrow; it judges the thoughts and attitudes of the heart!" (Hebrews 4:12)
"All Scripture is God-breathed and is useful for teaching, rebuking, correcting and training in righteousness, so that the man of God may be thoroughly equipped for every good work!" (2 Timothy 3:16-17)
"For God cannot be tempted by evil, nor does he tempt anyone; but each one is tempted when, by his own evil desire, he is dragged away and enticed. Then, after desire has conceived, it gives birth to sin; and sin, when it is full-grown, gives birth to death. Don't be deceived, my dear brothers. Every good and perfect gift is from above, coming down from the Father of the heavenly lights, who does not change like shifting shadows. He chose to give us birth through the word of Truth, that we might be a kind of first fruits of all he created!" (James 1:13b-18)
"Do not merely listen to the word, and so deceive yourselves. Do what it says. Anyone who listens to the word but does not do what it says is like a man who looks at his face in a mirror and, after looking at himself, goes away and immediately forgets what he looks like. But the man who looks intently into the perfect law that gives freedom, and continues to do this, not forgetting what he has heard, but doing it—he will be blessed in what he does." (James 1:22-25)
As followers of Christ, we should never be thought of as one who gives more value to the world than Christ Himself.
"From this time many of his disciples turned back and no longer followed him!" (John 6:66)
"For whoever wants to save his life will lose it, but whoever loses his life for me will find it. What good will it be for a man if he gains the whole world, yet forfeits his soul? Or what can a man give in exchange for his soul? For the Son of Man is going to come in his Father's glory with his angels, and then he will reward each person according to what he has done." (Matthew 16:25-27)
"If the world hates you, keep in mind that it hated me first. If you belonged to the world, it would love you as its own. As it is, you do not belong to the world, but I have chosen you out of the world. That is why the world hates you." (John 15:18-19)
The world hates Dan Cathy and his statements regarding the sanctity of marriage because he gave it from a biblical perspective condemning gay marriage. In the process, the people of the world have condemned him and are speaking out to boycott Chick Fil A but thanks be to God that on 'Chick Fil A Appreciation Day', Chick Fil A set a record for sales because many Bible believing Christians finally took a strong stand for something.
We as Christians will either stand for something of value in the Kingdom of God or we will stand for nothing. We cannot have it both ways!
"Once you were not a people, but now you are the people of God; once you had not received mercy, but now you have received mercy. Dear friends, I urge you, as aliens and strangers in the world, to abstain from sinful desires, which war against your soul. Live such good lives among the pagans that, though they accuse you of doing wrong, they may see your good deeds and glorify God on the day he visits us." (1 Peter 2:10-12)
Christ never promised that it would be easy to follow Him. On the contrary, Christ used words such as 'will you go too?', 'deny yourself', 'pick up your cross', etc.
"From this time many of his disciples turned back and no longer followed him!" "You do not want to leave too, do you? Jesus asked the Twelve. Simon Peter answered Him, "Lord, to whom shall we go? You have the words of eternal life. We believe and know that you are the Holy One of God!" (John 6:66-69)
Then he said to them all: "If anyone would come after me, he must deny himself and take up his cross DAILY and follow me. For whoever wants to save his life will lose it, but whoever loses his life for me will save it." (Luke 9:22-24)
Let us stand for Christ and what His Word declares regarding marriage and all issues instead of going our own way to promote rights that are contrary to the Word of God.
"Seek the Lord while he may be found; call on him while he is near. Let the wicked forsake his way and the evil man his thoughts. Let him turn to the Lord, and he will have mercy on him, and to our God, for he will freely pardon. "For my thoughts are not your thoughts, neither are your ways my ways," declares the Lord. "As the heavens are higher than the earth, so are my ways higher than your ways and my thoughts than your thoughts. As the rain and the snow come down from heaven, and do not return to it without watering the earth and making it bud and flourish, so that it yields seed for the sower and bread for the eater, so is my word that goes out from my mouth: It will not return to me empty, but will accomplish what I desire and achieve the purpose for which I sent it." (Isaiah 55:6-11)
Reddy's Rhetoric takes you into the world of marriage exhorting Bible believing Christians to stay true to their beliefs like Chick Fil A's founder Dan Cathy by not supporting same-sex marriage which goes against the Word of God.