NEWS
Athletes train their mind at AIA
IMPRESSIONS
Editorial: The month of February offers so many things.
Learn a little bit about the K-dog
Inventions of Black America rock
BUSINESS
IUP helps aspiring foodservice manager
EXPRESSIONS
Identity can be a complicated matter
Who is your ultimate Valentine?
SPECIAL FEATURE 1
It is a matter of principle and ethics
Role playing addresses the seriousness of abortion
Peace through post-abortion syndrome
Planned Parenthood supports UNFPA
SPECIAL FEATURE 2
Top 14 responses to "A Loving Friend is...."
In celebration of Valentine's Day, the top 50-26 responses to 'Love is....'
In celebration of Valentine's Day, the top 25-1 responses to 'Love is....'
My kiss of a lifetime hopes to be special
ENTERTAINMENT
Evolution affects human destiny
Darwinian evolution is on trial biology majors
SPORTS
Panthers visit 1974 Basketball
Panthers stun 10th ranked Syracuse
Fans cheer on the Panthers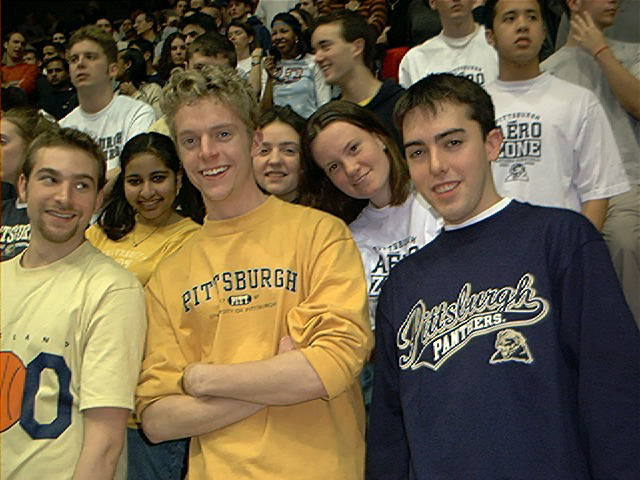 Photo By: Ramesh C. Reddy
Fans are excited as the Panthers are about to sweep the Georgetown Hoyas this season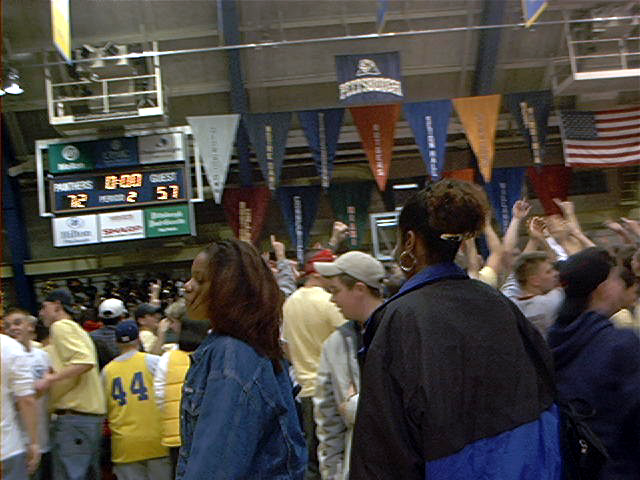 Photo By: Ramesh C. Reddy
Fans storm the court after the Panthers knock out 10th ranked Syracuse giving them their first loss in the Big East
---