NEWS
Athletes train their mind at AIA
IMPRESSIONS
Editorial: The month of February offers so many things.
Learn a little bit about the K-dog
Inventions of Black America rock
BUSINESS
IUP helps aspiring foodservice manager
EXPRESSIONS
Identity can be a complicated matter
Who is your ultimate Valentine?
SPECIAL FEATURE 1
It is a matter of principle and ethics
Role playing addresses the seriousness of abortion
Peace through post-abortion syndrome
Planned Parenthood supports UNFPA
SPECIAL FEATURE 2
Top 14 responses to "A Loving Friend is...."
In celebration of Valentine's Day, the top 50-26 responses to 'Love is....'
In celebration of Valentine's Day, the top 25-1 responses to 'Love is....'
My kiss of a lifetime hopes to be special
ENTERTAINMENT
Evolution affects human destiny
Darwinian evolution is on trial biology majors
SPORTS
Panthers visit 1974 Basketball
Panthers stun 10th ranked Syracuse
Players join AIA
Football athletes share their involvement with AIA.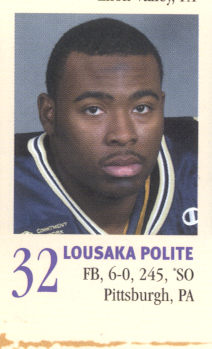 "Since my freshman year, through a teammate that is not here anymore, I came to AIA."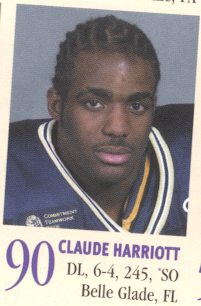 "During my freshman year, Gina and Aaron saw me on campus and invited me. Ever since then I have been coming. Through it all [AIA helps, so] you can always depend on God even on the football field and the classroom. As athletes you can relate a lot better here."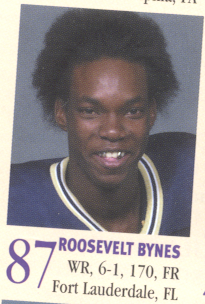 "I have been coming because of my mentor Chuck"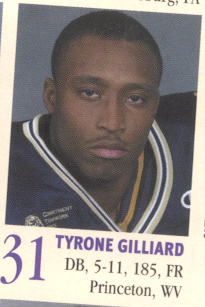 "Through invitation."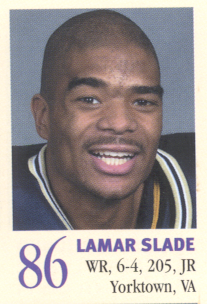 "For two years, I have been coming to AIA. A lot of people were talking about it and I came here once and liked it and continued to come being part of a group having a common goal, learning about the Lord."
Source: Visit Florida Tangerine Bowl magazine