"Judging Jesus' Style Saves Souls, Crashing Condemnation!"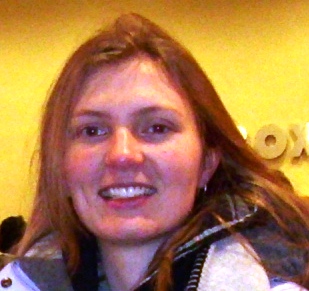 By Kristen Agnew
Pittsburgh Standard
Agnew's Analysis:

July 17, 2009
"Who are you to judge someone else's servant? To his own master he stands or falls. And he will stand, for the Lord is able to make him stand." (Romans 14:4, NIV)

Wow!-- he will stand! It is not because you nor I want him to, but despite you or I condemning him for what he (or she) does. It is because the Lord God is able.

I think of the woman who was brought before Christ when the religious people were trying to trick Him, get Him to say something so that people would discount His teaching and turn away. Maybe then He wouldn't be a "political threat"... so they brought this woman, "Caught in adultery!"
How did he respond?
He scribbled in the dust and was quiet. Faced with their questioning and their desire to stone her, he just replied: "If any one of you is without sin..." Slowly everyone disappears and Jesus goes to the woman, "Where are they? Has no one condemned you?" and He doesn't, even with everyone gone. So the woman might think she's off good... but Jesus adds, "Go now and leave your life of sin." (See John 8:2-11.)

Does God find us in our sin?

Is He able to forgive?
YES-- but does He "leave us that way"?
A well-known author Max Lucado wrote, "God loves you just the way you are, but He refuses to leave you that way."
He didn't intend for us to be selfish, lonely, hateful, spiteful, resentful, and I can say this without accusing because I exhibit these traits at different times. It's just not God's way. He sent His Son so we wouldn't be empty and without hope.

Instead, "We are hard pressed on every side, but not crushed; perplexed, but not in despair; persecuted, but not abandoned; struck down, but not destroyed. We always carry around in our body the death of Jesus, so that the life of Jesus may also be revealed in our body." (2 Corinthians 4:8-9, NIV)
Ever have one of those days when life comes like a fast pitch, intended only to strike you out?
This past year I had been between jobs more than I care to count; I was robbed and disrespected, and my family at times did not understand my goals. It is not that the Lord has not provided for rent or in friendships. On the contrary, I see Him through so many people, including family!
For me this past year was tough, but in a way, I enjoyed the trials because I know He is perfecting in me the life of His Son.
Like Lucado wrote, "He wants us to be just like Jesus."

One person that inspires me is Brother Yun in China. This man has been to prison and back; he worships God and loves his family; and IS NOT ASHAMED OF THE GOSPEL. He knows what it is like to fear for his life. He lives what we read about in Scripture.
Try getting your legs broken and bruised from beating, then returning to normal without therapy. This happened to Brother Yun in China just like the miracles we read about in Scripture that the Apostle Paul encountered including persecutions.
Yun admits at times that he has not listened to God and hurts for it. I also read about the unity that he desires for the church. Often doctrine and conflicts divide us, when the essentials are left in the background, along with servant hood.
Back to Romans 14-- and this is what Paul was talking about: people think different days are holier than others, and observe them, and some people won't eat what I eat, and judge each other... but he concludes: "For the kingdom of God is not a matter of eating and drinking, but of righteousness, peace and joy in the Holy Spirit, because anyone who serves Christ in this way is pleasing to God and approved by men." (Romans 14:17-18, NIV)

So let's stop judging each other for what each considers holy and "And let us consider how we may spur one another on toward love and good deeds. (Hebrews 10:24, NIV)
STOP JUDGING and BE FRUITFUL.

It's about peace and joy-- isn't it about time?

Kristen Agnew is a graduate student and a cell group leader of Living Acts which is part of Oakland International Fellowship, the English congregation for Pittsburgh Chinese Church-Oakland!
Kristen Agnew's Articles:
Cast Closed Accounts Accepting Christ's Commitment!"
(July 09, 09, 11:10 a.m.) By Kristen Agnew
"Surprisingly Slumdog Millionaire Makes Eight Expensive Oscars Outright!" (July 02, 09, 9:18 p.m.) By Kristen Agnew
"Perseverance Produces Christ's Committed Crop!" (July 02, 09, 6:03 p.m.) By Kristen Agnew
Agnew on Video:
"Actively AIV Students Serve Offering OIF's Mercy Ministry Momentum!" (April 19, 10, 9:57 a.m.) By Ramesh C. Reddy
"Agnew Awesomely Leads Living Acts Audience!" (July 18, 09, 5:48 p.m.) By Kristen Agnew