"Mightily Mother's Day Drives Thousands To Race Relay!"
Ramesh C. Reddy
Publisher
Editors Note: Kristen Agnew pictured to the right of the photo is a senior staff writer with the Pittsburgh Standard and is currently on the PS 2010 Board.
Thousands celebrated Mother's Day early in the morning by joining the 'Susan G. Komen' Race for the Cure on Sun, May 09 at Flagstaff Hill and Schenley Park. Participants chose either the 5K run, the 5K walk, the one mile fun walk, or the sleep for the cure options in the hopes of raising thousands of dollars to wage the fight against breast cancer.
Participants were supported by their family, friends, and many sponsors from the Pittsburgh area.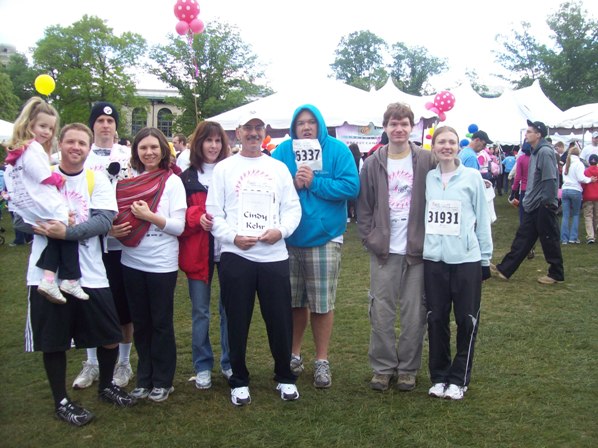 Click on the picture for the musical slideshow of the Susan G. Komen Race for the Cure