"Pride Plummets People's Souls Sinfully Showing Satan's Shame!"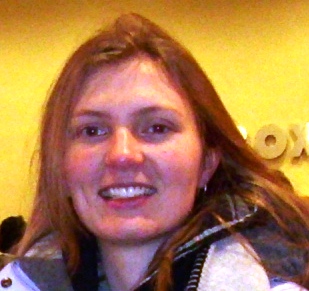 By Kristen Agnew
Pittsburgh Standard
Agnew's Analysis:

July 30, 2009
In his lesson, "What Is Wrong With Us?, taken from Gospel Christianity, Rev. Tim Keller of Redeemer Presbyterian Church addresses the issues that plague humanity such as deceit, greed, focusing on ourselves, etc and quotes C.S. Lewis to sum it all up under one term: PRIDE.

According to http://www.dictionary.com, pride can be defined as a high or inordinate opinion of one's own dignity, importance, merit, or superiority, whether as cherished in the mind or as displayed in bearing, conduct, etc.

Few of the synonyms are vanity, conceit, and egotism while the antonym is humility.

This attitude of humility, the opposite of pride, reminds me of Christ:

"Your attitude should be the same as that of Christ Jesus: Who, being in very nature God, did not consider equality with God something to be grasped, but made himself nothing, taking the very nature of a servant,…" (Philippians 2:5-7, NIV)
If Christ Jesus sets the example of humility, no wonder God loathes pride.

I'm not speaking of a healthy self-esteem or a sense of worth and value in what one does. I'm referring to the kind of arrogance that causes us to look down on other people, to exploit them for our purposes, own benefits or pleasure, or to behave as though what matters most in the world is "one's own dignity"

Christ did not look dignified on the cross. The Apostle Paul continues his poem on the attitude of Him who "first loved us" who "being made in human likeness. And being found in appearance as a man, He humbled Himself and became obedient to death-- even death on a cross!" (Philippians 2:8, NIV)

Why did He die?
Keller's explanation of three words, that the Old Testament writer David used for "sin", provide more insight into why the death of God's Son was not only necessary, but life-giving:

1. "Avah" -to be twisted out of shape.
2. "Chatha" -to miss the mark or target.
3. "Pasha" -to willfully rebel against someone to whom you owe allegiance.

I think the concept of "sin" is better described by these terms, allowing us to realize how we are twisted out of shape, missing the mark or target, and not accepting or obeying what was set out for us.
Might even self-independence sometimes be prideful?
Can it be a way of saying, "I can do this by myself-- I don't need anyone?"

I tend toward this attitude sometimes. My boyfriend Josh points this out to me every so often when I decide to forgo asking advice--"because I want to figure it out!" or "I don't want them to know that I don't know!"
It's not that having an independent spirit cannot be useful--a certain amount of self forte can be healthy-- but the problem is when this takes precedence over the feelings or wise counsel of trustworthy people, we become self-focused, thinking, "I can do it" even when it would be in our better interest, even more efficient, to ask for help.
Because of our pride something doesn't get done.
To illustrate this point, I am going to ask for an example, because I am running out of ideas!
When have you tried to "save face" by not asking a question, and it cost you in the end?

Josh answered this question by bringing up the importance of asking God and not just other people. He says that he is quick to ask friends for help, but neglects asking God Himself. Other times, he will say a quick prayer, for example--that he would use his time wisely during a certain day-- but then he forgets about God as he decides to -not- set his phone alarm, which would remind him of something that needs to be done... all this to say, Josh has felt the inefficiency of not being in tune with what God wants for him.

Another time I wanted to cook something but didn't have the recipe. Josh suggested calling my mom for it. I said, "No, I will do this myself, I will consult the internet", as if depending on Martha Stewart is any better than phoning home. Because I didn't act on it in that moment, I failed to follow through later and right now I can't even remember what that recipe was going to be.

Basically, Jesus died so that we could get out of our twisted selves. Our confused, broken, hurt, empty selves need Christ.
So when Tim Keller or C.S. Lewis writes about pride, they are not speaking in judgment but out of experience, for they both too "fall short of the glory of God" (Romans 3:23) just like us. Fortunately for us, Christ is humble.

Ever had someone be humble on your behalf?

"While we were yet sinners, Christ died for us." (Romans 5:8)

But that was not the end. There was a paradoxical, immense joy in this that He was separating the divide between God and man as mentioned in Hebrews 12:8 and John 17.
He was also going to be lifted up from his suffering, as the third and final section of the Philippians 2 passage describes:

"Therefore God exalted Him to the highest place and gave Him the Name that is above every name, that at the name of Jesus every knee should bow, in heaven and on earth and under the earth, and every tongue confess that Jesus Christ is Lord, to the glory of God the Father." (Phil. 2:9-11, NIV)

There is also intense joy for those who believe, as we come to know God better!

"All of you, clothe yourselves with humility toward one another, because, "God opposes the proud but gives grace to the humble." Humble yourselves, therefore, under God's mighty hand, that he may lift you up in due time. Cast all your anxiety on him because he cares for you. Be self-controlled and alert. Your enemy the devil prowls around like a roaring lion looking for someone to devour. Resist him, standing firm in the faith..." (1 Peter 5:5b-9b, NIV)
He cares for me and for you!!!
To end, I will quote part of C.S. Lewis's words on pride that touched me as I read it. I thought back to my sincerity of opinion several years ago, which was, mainly, that I was morally superior to some peers-- and to my sister-- because I did not date boys and therefore waste time and become confused about my existence. Maybe it was wise as a young teenager, but my attitude was certainly prideful!

According to C.S. Lewis' article in Mere Christianity called, 'The Great Sin', he writes, "In God you come up against something which is in every respect immeasurably superior to yourself. Unless you know God as that--and, therefore, know yourself as nothing in comparison-- you do not know God at all. He wants you to be delightedly humble, feeling the infinite relief of having for once got rid of all the silly nonsense about your own dignity which has made you unhappy and restless all your life. Whenever we find that our religious life is making us feel we are good--above all, that we are better than someone else--I think we may be sure that we are being acted on not by God but by the devil... If you think you are not conceited, it means you are very conceited indeed."

This wonderful quoted is used by Rev. Keller in his book which we are studying at our weekly Friday gathering of Living Acts cell group which is part of Oakland International Fellowship.
Kristen Agnew is a graduate student and a cell group leader of Living Acts which is part of Oakland International Fellowship, the English congregation for Pittsburgh Chinese Church-Oakland!
Kristen Agnews Articles:
"Judging Jesus' Style Saves Souls, Crashes Condemnation!" (July 17, 09, 12:29 p.m.) By Kristen Agnew
Cast Closed Accounts Accepting Christ's Commitment!"
(July 09, 09, 11:10 a.m.) By Kristen Agnew
"Surprisingly Slumdog Millionaire Makes Eight Expensive Oscars Outright!" (July 02, 09, 9:18 p.m.) By Kristen Agnew
"Perseverance Produces Christ's Committed Crop!" (July 02, 09, 6:03 p.m.) By Kristen Agnew
Agnew on Video:
"Actively AIV Students Serve Offering OIF's Mercy Ministry Momentum!" (April 19, 10, 9:57 a.m.) By Ramesh C. Reddy
"Agnew Awesomely Leads Living Acts Audience!" (July 18, 09, 5:48 p.m.) By Kristen Agnew