Members of Pitt Dance Team Deliver Delight in December 2005!
Ramesh C. Reddy
Publisher
Editors Note: The entire dance team was not available during the picture shoot!
As the year of 2005 was coming to an end slowly and the Pittsburgh Panthers basketball team went undefeated in non-conference play, the members of Pitt Dance Team who were there gave their last performance of 2005 for the excited and celebrating crowd.
To show their support they had Pitt gear on joyfully as gold pom poms glittered in their hands and their beautiful smiles shined through the Petersen Events Center.
Whether Pitt teams are winning or losing, they are there to entertain the crowd and especially take their minds of bad games.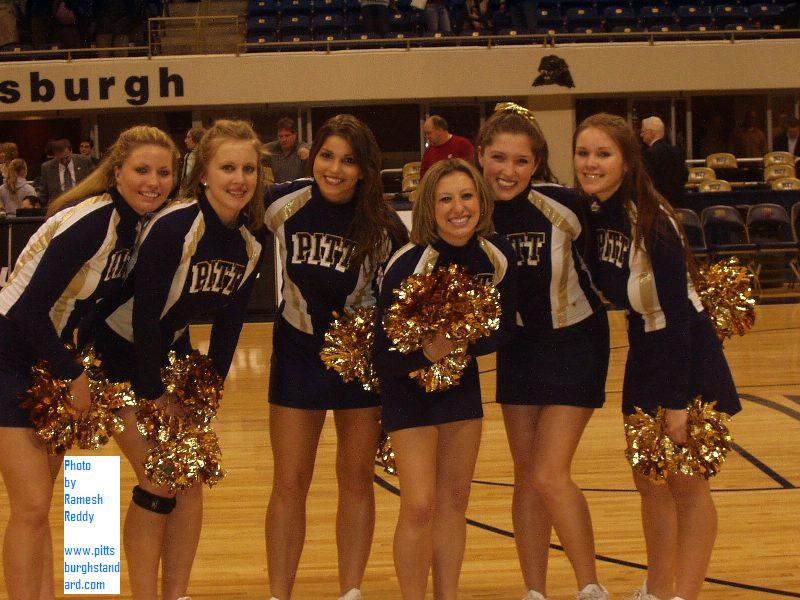 Dance Team Delivers Delight
by Ramesh C. Reddy
For you, they are here to dance
As you come to the games as loyal fans!
With their beautiful smiles,
To the Panther games they travel miles
Choreographed to the right song
In your seats, they can keep you for long
They are members of the Pitt Dance Team
Giving fans enjoyment under the light beam