Three Panther fans weather the floods at 6:30 a.m!
Ramesh C. Reddy
Pittsburgh Standard
While many students were sleeping through the floods before the big game on Sat, Sept 18, 04 between the Pittsburgh Panthers and Nebraska Cornhuskers around 'High Noon', three sleepy and faithful Panther fans arrived at Heinz Field, Gate C at 6:30 a.m., waiting for the gates to open at 10:00 a.m., so they could have front row seats at the game.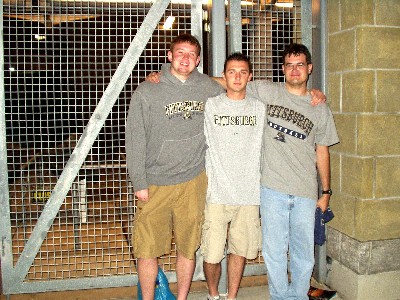 At 7:01 a.m, one of the Panther fan viewed the landscape that used to be the pathway for Pitt fans to walk to Heinz Field flooded with water right of the light posts.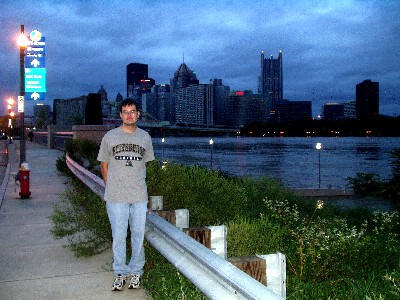 He also witnessed the Gate A area flooded with water where the pre-game festivities usually take place !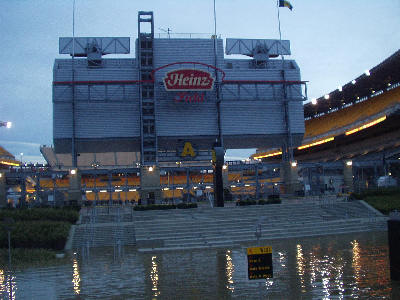 At 7:33 a.m, two of the Panther fans played a game of Gin Rummy to pass the time!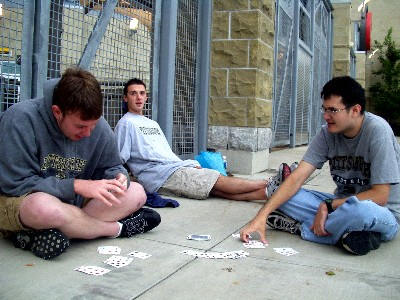 At 8:00 a.m, two more fans joined them with some breakfast to munch on!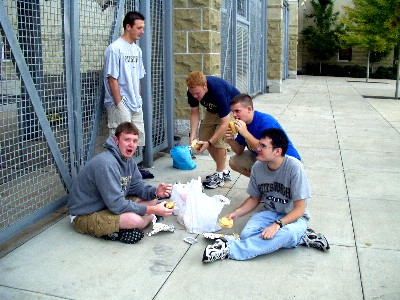 At 11:19 a.m, enjoying front row seats during pre-game festivities, they see their friends have PITT written on them!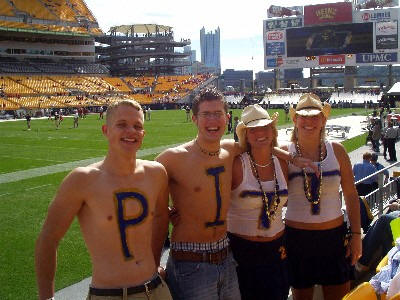 After the game began, it was a nightmare for Pitt fans who saw Pitt lose 17 points of turnovers and eventually the game 24-17 to the Cornhuskers of Nebraska!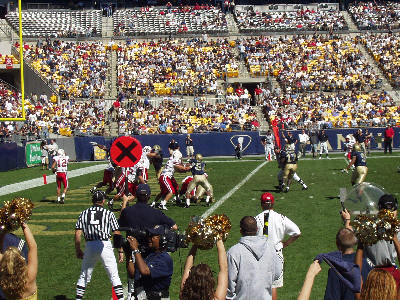 All Photos By Ramesh C. Reddy