The event was organized by Alex Smith, Tory Pratt, and Emily Becker who have been passionate about the issue of raising support and awareness to combat the AIDS crisis.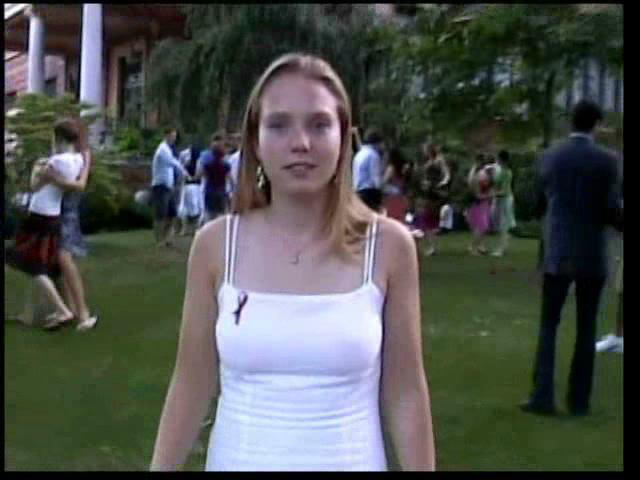 "We have a bunch of tables set up where you can write to your legislators to complain or just state the problem of AIDS and we have some awareness tables for different countries in the world: Russia, Bolivia, Mexico, and United States. We also have AIDS bracelets [to wear]! It is seven dollars for admission. We are hoping to make some good money for a good cause" said Pratt.

Click on picture to watch Tory Pratt speak!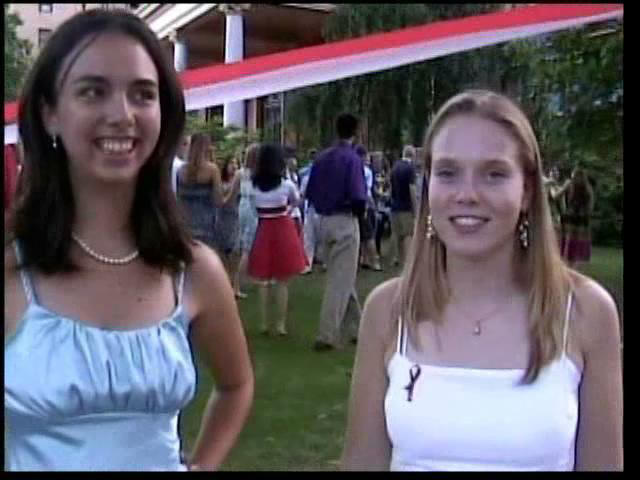 Smith and Pratt shared that the inspiration to organize this event came after they had watched a movie called 'Yesterday' dealing with the AIDS crisis. They along with Becker decided to call the event "Tomorrow Starts Today". They received support to organize the entire event from their PGSIS Class of 2006 and the Resident Teaching Advisors.

Click on picture to watch Alex Smith and Tory Pratt speak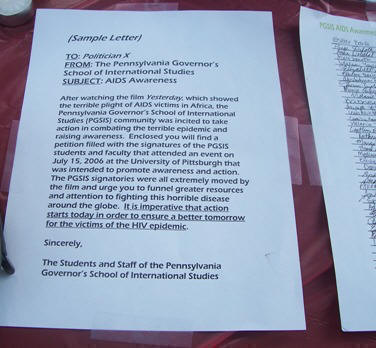 More than 100 signatures were collected for a petition to send to the President Bush, Pennsylvania senators Rick Santorum & Arlen Specter, Pennsylvania governor Ed Rendell, Pennsylvania congressional representatives, and Pennsylvania state representatives of the House and Senate.
Asa Craig, a PGSIS 2006 student and participant in the AIDS benefit dance went a step further and asked his fellow classmates to write letters to the editors of their local newspaper about the AIDS crisis.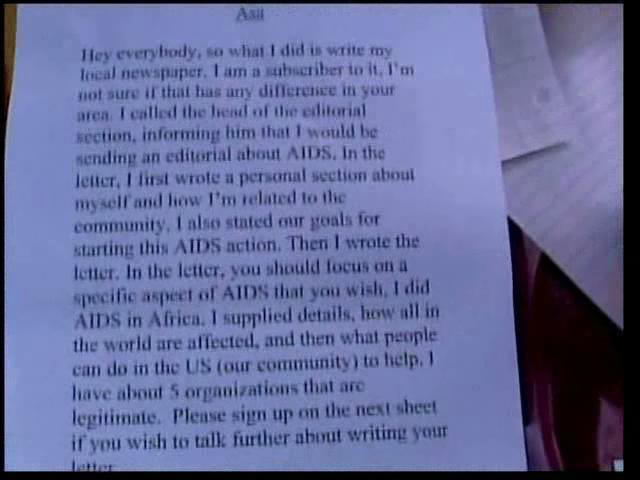 "I wrote a small introductory paragraph to the newspaper why they should support the AIDS [cause]. Along with that section, I made a whole editorial page about the problem with AIDS and how it is affecting everyone internationally. Then, I listed on the bottom five organizations people in our community can donate to.
Click on letter to watch Asa Craig speak on AIDS crisis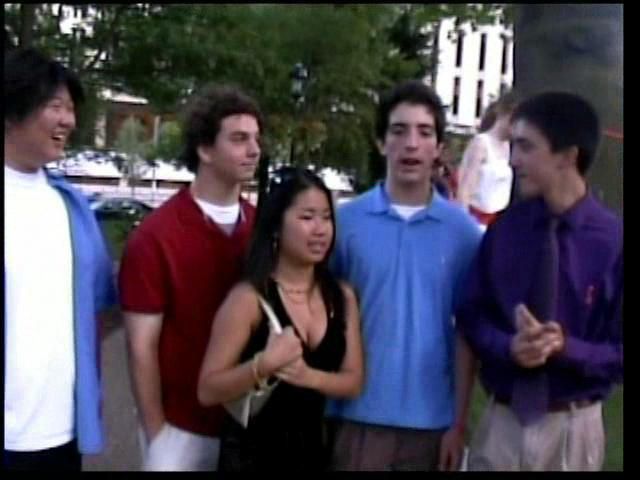 As the AIDS benefit dance continued, five PGSIS 2006 students, Bryant Chung, Brad Glasser, Jing Zhang, Alex Lebow, and Andre Kenstowicz emphasized the importance of letting our president know the seriousness of the AIDS issue.
The event was student initiated and student organized with the support of their Resident Teaching Advisors (RTA's). Joe Brennan, one of the RTA's and a student of law going into his 3rd year law at Seton Hall University was very proud of what was taking place.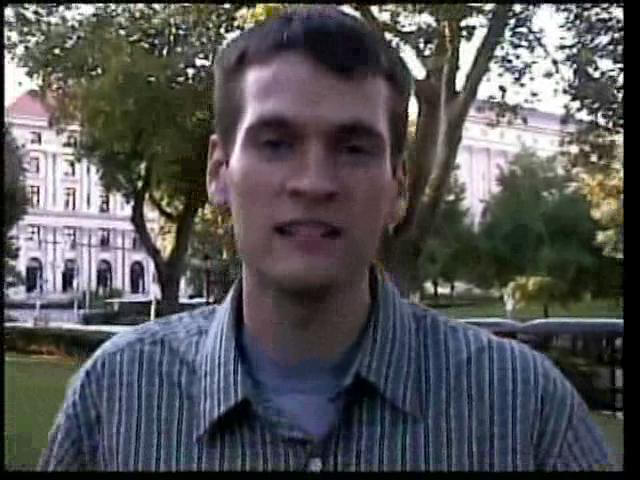 "I think it is great what they started here! It all started by them watching a movie. They really took the initiative by seeing the problem of AIDS in Africa and specifically all over the world. And they brought something home right here to Pittsburgh. Raising money here is showing how even here in Pittsburgh can help problems all over. They really put a lot of work into it and got a good turnout", said Brennan.
Click on picture to watch Joe Brennan speak

Even as the sun was scorching outside, the turnout was huge for the Saturday night AIDS benefit dance. As the event concluded, the PGSIS Class of 2006 gathered in one accord and shouted, 'PGSIS 2006 supports AIDS research'. The AIDS bracelets are sponsored by http://www.aidsresearch.org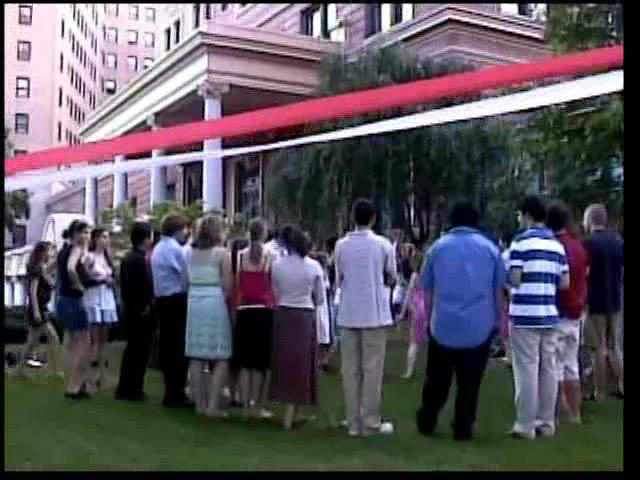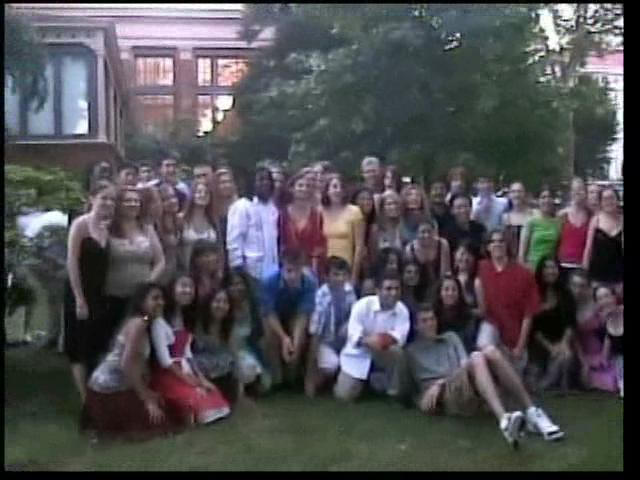 Click on picture to watch dancing Click on picture to watch PGSIS Class of 2006

All video and pictures taken by Ramesh C. Reddy
Ramesh C. Reddy can be reached at reddy4HisGlory2004@yahoo.com