Former Pitt divers deliver dazzling performances
By Ramesh C.Reddy
Pittsburgh Standard

Wednesday, May 10, 2006
College Day at Kennywood brings out rides, magic shows and diving performances to entertain the crowds with fun and excitement. The diving performances are so spectacular and dangerous that you are glued to the diver until he dives into the water.
Into this danger, enter Pitt Alumni Kevin Bast 05 and Adam Nitishyn 06, who were part of the University of Pittsburgh's nationally recognized Swimming and Diving team.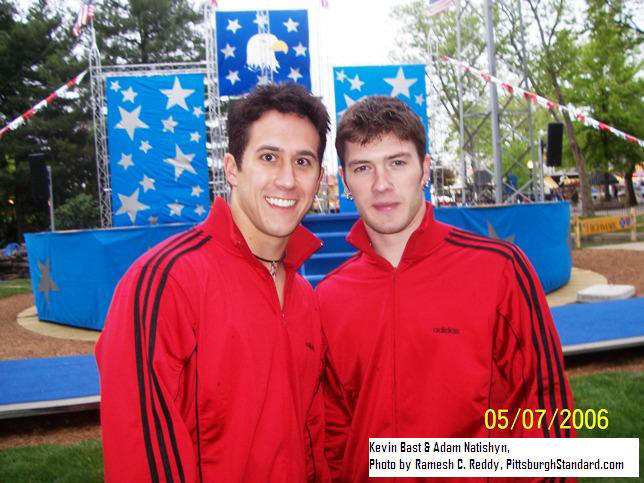 Both of them performed entertaining dives to awe spectators not only with their dives but their costumes during the dives.
Bast continues to stay at Pitt when he is not entertaining crowds by studying as a graduate student in the Graduate School of Public and International Affairs (GSPIA). Nitishyn recently graduated and keeps himself busy entertaining crowds with his spectacular acrobatic moves at Kennywood.
Ramesh C. Reddy can be reached at reddy4HisGlory2004@yahoo.com