Blasi on Board Brings Brightness Back with Bundles of Bliss
Ramesh C. Reddy
Publisher
Editors Note: Click on pictures for video segment
With the holidays approaching soon, the William Pitt Union became festive with lights, lights, and lights. The lights helped inaugurate the 2nd annual Light Up Night on Tues, Nov 29, 05 from 5:00 pm. – 9:00 pm. which was organized and put together by Elizabeth Blasi, a Student Government Board member who received help and assistance from many organizations.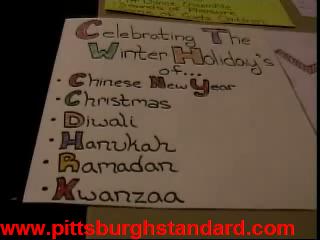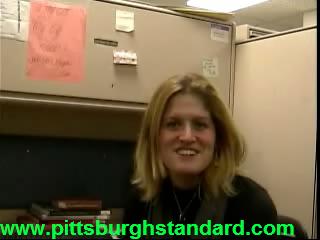 Students lined up different stations to make cookie jars, greeting cards for Children's Hospital, edible Gingerbread house, Panther Pitt ornaments, cookie decorations, and have their picture taken with the ice sculpture of the Cathedral of Learning.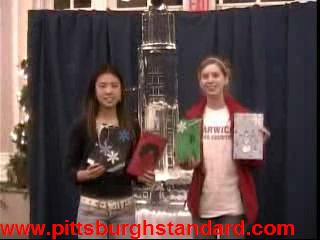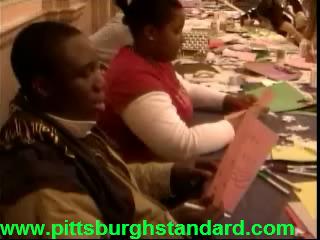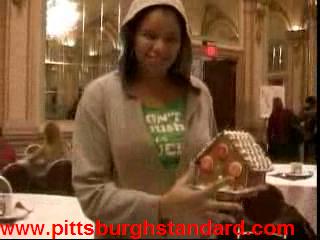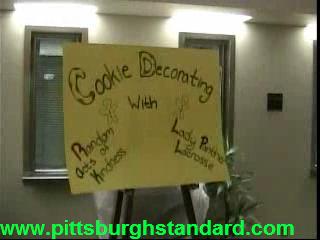 Students were also very excited to get free food and free T-shirts! The festivities only began with those but as the evening went on, students were exposed to some of the University of Pittsburgh's singing groups such as Heinz Chapel Choir, Some of God's Children, The Pendelums, and the Sounds of Pleasure. The Dance Ensemble performed too!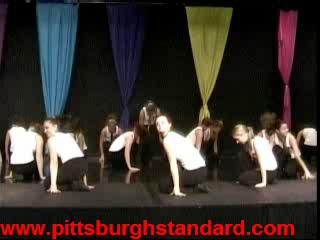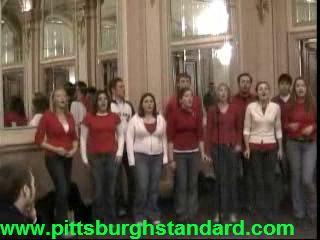 The holidays make people think about giving more than normal days. It was not different at Light Up Night as fraternities and sororities raised money for charitable organizations and different religious organizations had their tables to signify the upcoming season.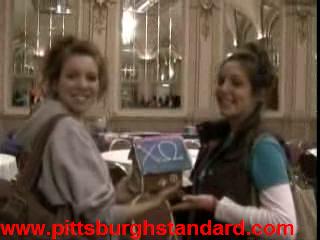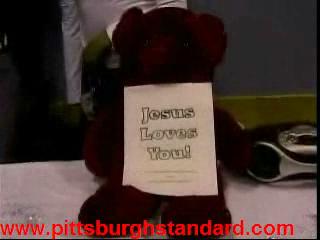 Light Up Night concluded with a solo piano and singing performance by Peace Ike, a member of Campus Crusade for Christ and a Resident Assistance of Holland Hall. She drew a crowd who watched or joined in to sing songs with her.