"Trusting Truth Through Tough Times!"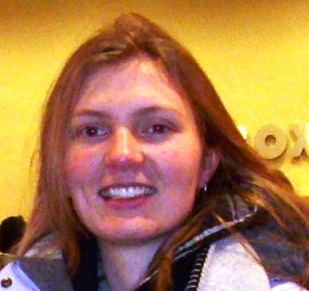 By Kristen Agnew
Staff Writer
Agnew's Analysis:
Sept 21, 2009
The books we now know as 1 and 2 Kings were first written for exiled Jews in Babylon, as a way to maintain their history. Elijah was a prophet in Israel during the 9th century B.C.

In 1 Kings 19:10-18, we catch a glimpse of what it must have been like to stand up for the truth in tough times. Lessons from Elijah and God's conversation can help us in our fears and search for purpose. The Archeological Study Bible gives this story the title "The LORD Appears to Elijah."

1 Kings 19 begins with Elijah fleeing for his life, after Queen Jezebel threatens to kill him in retaliation for the recent deaths of the prophets of Baal on Mount Carmel as revealed in 1 King 18. Elijah then prays that he will die and falls asleep. Soon an angel touches him and gives him freshly-baked bread and water. Elijah now has enough energy for a 40-day journey to Horeb, the mountain of God. He arrives and spends the night in a cave.

The story in 1 Kings 19:10-18 begins with God speaking to this weary prophet:

"What are you doing here, Elijah?" (1 Kings 19:9)

He replied, "I have been very zealous for the LORD God Almighty. The Israelites have rejected your covenant, broken down your altars, and put your prophets to death with the sword. I am the only one left, and now they are trying to kill me too." (1 Kings 19:10)

The LORD said, "Go out and stand on the mountain in the presence of the LORD, for the LORD is about to pass by." (1 Kings 19:11a)

"Then a great and powerful wind tore the mountains apart and shattered the rocks before the LORD, but the LORD was not in the wind. After the wind there was an earthquake, but the LORD was not in the earthquake." (1 Kings 19:11b)
"After the earthquake came a fire, but the LORD was not in the fire. And after the fire came a gentle whisper." (1 Kings 19:12)
"When Elijah heard it, he pulled his cloak over his face and went out and stood at the mouth of the cave. Then a voice said to him, "What are you doing here, Elijah?" (1 Kings 19:13)
He replied, "I have been very zealous for the LORD God Almighty. The Israelites have rejected your covenant, broken down your altars, and put your prophets to death with the sword. I am the only one left, and now they are trying to kill me too." (1 Kings 19:14)

The LORD said to him, "Go back the way you came, and go to the Desert of Damascus. When you get there, anoint Hazael king over Aram. Also, anoint Jehu son of Nimshi king over Israel, and anoint Elisha son of Shaphat from Abel Meholah to succeed you as prophet. Jehu will put to death any who escape the sword of Hazael, and Elisha will put to death any who escape the sword of Jehu. Yet I will reserve seven thousand in Israel—all those whose knees have not bowed down to Baal and all whose mouths have not kissed him." (1 Kings 19:15-18)
What can we learn from Elijah?

One lesson comes from how he responds to the LORD's voice. He obviously trusts God enough to go stand by the cave's opening, even after destructive wind, shaking ground, and a fire. Elijah obeys God and does not stay in the shelter of the cave.

In his obedience, there is also a kind of fear and/or reverence, as Elijah pulls the garment over his face. This covering is probably not just to prevent exposure to smoke remnants in the aftermath of the fire. I liken it to how Moses could not regard the majesty of the presence of God without dying (see Exodus 33:20) – there is a certain awesomeness about being that close to God, which the human body cannot handle.

What are the implications of God's conversation with Elijah?

First, we see God inquiring "what are you doing here?" Elijah is obviously running away and has been frightened to the point of wanting to die. However, God is not going to let him go this easily. He pursues Elijah, even after providing food for him through an angel. Then he gives Elijah specific directions that will impact Israel's and Aram's future: who to anoint as kings and who to anoint as a prophet, to follow Elijah's role.

By telling Elijah about who will succeed him as prophet, God is letting Elijah know that his work will go on. I imagine that this would be a tremendous encouragement to Elijah, as he realizes that he is really not alone in the purpose of helping Israel turn back to God.

What could God be saying to us through this passage?

Are we in situations that are similar to Elijah's?
If we are running away from something, the Lord does not want to leave us in fear.

"He has not given us a spirit of timidity but a spirit of power, love and a sound mind! (2 Timothy 1:7).
If we are in Christ, He has blessed us in the heavenly realms with every spiritual blessing (Ephesians 1:3).
Claim these promises as your own, and the truth will set you free (John 8:32).

Are there people we need to teach?
Just as Elijah's ministry would be left to Elisha, the New Testament Apostles also modeled this transfer of duty that made their load lighter.
Delegating tasks and training up new leaders are important aspects of how the church works and carries on into the future. We definitely do not need to feel alone in ministry.

Is the Lord calling us to come out and stand somewhere?
I encourage you to prayerfully respond to His voice.
Kristen Agnew is a graduate student and a cell group leader of Living Acts which is part of Oakland International Fellowship, the English congregation for Pittsburgh Chinese Church-Oakland!
Kristen Agnew Articles:
"Fervently 'Faith Like Potatoes' Produces Farmer's Vegetables Victoriously Blending Beliefs!" (Aug 16, 09, 5:16 p.m.)By Kristen Agnew
"Pride Plummets People's Souls Sinfully Showing Satan's Shame!"(July 30, 09, 7:01 p.m.) By Kristen Agnew
"Judging Jesus' Style Saves Souls, Crashes Condemnation!" (July 17, 09, 12:29 p.m.) By Kristen Agnew
Cast Closed Accounts Accepting Christ's Commitment!"
(July 09, 09, 11:10 a.m.) By Kristen Agnew
"Surprisingly Slumdog Millionaire Makes Eight Expensive Oscars Outright!" (July 02, 09, 9:18 p.m.) By Kristen Agnew
"Perseverance Produces Christ's Committed Crop!" (July 02, 09, 6:03 p.m.) By Kristen Agnew
Agnew on Video:
"Actively AIV Students Serve Offering OIF's Mercy Ministry Momentum!" (April 19, 10, 9:57 a.m.) By Ramesh C. Reddy
"Agnew Awesomely Leads Living Acts Audience!" (July 18, 09, 5:48 p.m.) By Kristen Agnew