"Applying Always Love Languages Celebrates Children!"
Ramesh C. Reddy
Reviewer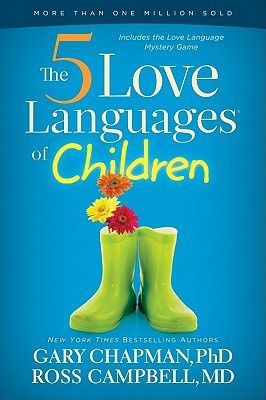 Publisher: Moody Publishers (Feb. 01, 2012)
Authors: Gary Chapman, PhD & Ross Campbell, MD
ISBN: 9780802403476
Language: English
No. Pages: 224
Dewey: 649.1
Loc Classification: HQ769 .C395 2012
Loc Control Number: 2011036535
Audible Listening: 5 hrs 11 minutes
First, before reviewing, "The 5 Love Languages of Children" by Gary Chapman, PhD & Ross Campbell, MD, I want to take you on a journey of how I experienced genuine love from my mommy.
Moreover, I want to share why my precious wife Chandraleela felt so loved by her mother-in-law. Finally, I will share why my precious daughters did not feel the love from me as they hoped for until I finished this book putting it into practice, heard advice from multiple pastors, and read excerpt from another parenting book.
Why did I feel so loved by my mommy growing up and even after marriage?
For the first 5 years of my life, I grew up in a home where my mommy was a devout, practicing Hindu who had made a closet into a shrine to worship her idols. One day, my mommy believed Jesus died on the cross shedding His cleansing, precious blood for her and came back to life to save her. She also believed Jesus is the only God of the universe instead of the polytheistic view that Jesus is a god among many other gods. Coming to Christ, not only changed her life but my life around too.
"In the beginning was the Word, and the Word was with God, and the Word was God. He was with God in the beginning. Through him all things were made; without him nothing was made that has been made. In him was life, and that life was the light of all mankind. The light shines in the darkness, and the darkness has not overcome it. The true light that gives light to everyone was coming into the world. He was in the world, and though the world was made through him, the world did not recognize him. He came to that which was his own, but his own did not receive him. Yet to all who did receive him, to those who believed in his name, he gave the right to become children of God— children born not of natural descent, nor of human decision or a husband's will, but born of God. The Word became flesh and made his dwelling among us. We have seen his glory, the glory of the one and only Son, who came from the Father, full of grace and truth." (John 1:1-5, 9-14, NIV)
My favorite times growing up were when my mommy would spend so much QUALITY TIME with me by counseling me biblically, encouraging me, building me up with God's Word, watching Disney movies, comedies, and other movies with me day after day. My mommy also loved playing games with us. The time my mommy spent with me is so memorable even to this day. She showed her love for me through her actions. I don't think there is a mommy in the world that spent as much time with me as my mommy did.
It is my mommy's love, behavior, and stories about Jesus that attracted me to Jesus. Everyday before school, she would watch with us the biblical cartoons Flying House and Superbook from 6:00 am - 7:00 am. It is in 7th grade that my mommy led me to Christ as I saw Jesus being so loving and a healer. When I suffered from severe asthma, my mommy was always at my side. I knew if Jesus was the same yesterday, today, and tomorrow as the Bible says, what He did then, He could even do now. So, that day on February 14, I gave my life to Christ and my asthma was completely healed. For years until marriage, she prayed with me before bedtime, before I went outside, and any decision I needed to make. I felt I was blessed with such a wonderful mommy exemplifying Proverbs 31 in our family.
When I went to high school and college, things did not change. If I was at home studying all night, my mommy would make sure she stayed awake to give me moral support. Her QUALITY TIME with me was priceless. Not only that, but her QUALITY TIME with me was so selfless. It was more for my happiness than her own happiness even when she watched movies she did not like because I loved them. I also knew that my mommy's time with me was also because of my beloved dad's selflessness too. He never discouraged my mom to spend less time with us. What he could not give to us as a busy professor of Mathematics whose publications are in different journals, my mommy gave us.
On Mother's Day, when Pastor Josh shared the greatest thing a mom can do for her children is ensuring their spiritual growth in the Lord Jesus is strong, it reminded me of what my mommy would do for us and still prays that happens. It is because of my mommy's love for Jesus that attracted me to Christian movies, Christian ministry programs, and Christian books too.
As I reflected on my mommy leading me to Christ, I realized that I became the first born-again male Christian in our family generation line and wanted to dedicate my life to do the Lord's ministry since 7th grade even though I studied in academia and always tried to get straight A's from high school to college even though it did not always work that way.
Eventually, what my mommy did for me with her faith, I wanted to do for others. I went on to do ministry with InterVarsity Christian Fellowship (IVCF) as a student leader, staff volunteer, and staff worker. That was the best time of my life in ministry other than coming to know Jesus as my Lord and Personal Savior. The second best memory of ministry is doing Pittsburgh Standard Ministries which we do now too with the Lord's provision. The third best memory of ministry is the International Game Night (IGN) we did with Oakland International Fellowship (OIF)
In 2007, my beloved daddy went to be with the Lord Jesus. When he was alive, my daddy's way of showing us love was by giving us GIFTS. Sadly, those gifts alone did not make me feel loved by my dad even though he loved me so much.
As I look back, why did the GIFTS not make me feel loved by my daddy even though my mommy always told me that my daddy loved me so much?
As I look back on my childhood, I realize that my daddy did love me so much. His way of showing love was by giving us GIFTS and always providing for us. Even if he did not spend enough time with us growing up because of his busy schedule, he wanted us to know he loved us. Unfortunately, for me QUALITY TIME was more important than showering me with GIFTS. My daddy was using the LOVE LANGUAGE OF GIFTS when my LOVE LANGUAGE was QUALITY TIME. When my daddy played carroms with us, that was my best time with my daddy. But more than that, when he came to the bedroom and read a chapter from the book of Psalms, it was amazing.
After being married in 2010, my mommy's love for me and for my precious wife Chandra did not go away. When Chandra finally was able to come to the U.S.A in 2012, my mommy made sure she would spend QUALITY TIME as much as possible with Chandra while I worked. They would talk about their lives and watch Christian movies together. Those were awesome times for them. Chandra loved the QUALITY TIME too.
I realized that my wife's language of love was different than mine. My wife felt loved by my mommy by the ACTS OF SERVICE she did for her. When she was pregnant with Esther, my mommy would be the one to cook all the food at home almost throughout her pregnancy. When Esther was born, my mommy would be the one to take care of her first grandchild anytime she felt that Chandra and I needed rest at night. When Chandra was pregnant with Evangeline, she did the same thing. Both of us felt so loved by my mommy.
After marriage, more than the QUALITY TIME with my mommy, my QUALITY TIME with Chandra became more important.
By my mom's ACTS OF SERVICE, she gave us that opportunity to go out and spend time together as much as we wanted too while she watched her grandchildren. It was such a blessing for her to finally have girls to love and raise with us because she had only raised 4 of us boys with my daddy.
Whenever International Game Night (IGN) was there for 7 years, no matter where she was, she would always come back to Pittsburgh to help my wife cook homemade Indian food for IGN. She always showed her love to us through ACTS OF SERVICE after my marriage. My mommy's ACTS OF SERVICE are how I knew my mommy loved us dearly.
Sadly, it bothers us too much if she gives ACTS OF SERVICE to anyone else when our children want their grandma only with them.
Why did we feel that way?
Because after marriage, our language of love we used to determine if my mommy loved us were her ACTS OF SERVICE. That became our language of love.
Why am I sharing these languages of love with you?
Our language of love determines if we feel loved by someone or not even if they feel and know they love us. So, it is so important for parents to know the language of love of their children during different stages in life.

In parents love for us, they can show us love in a language thinking they are loving us but it will not resonate with the children because that is not the language of love they are craving for.
If a child's primary love language is QUALITY TIME, no amount of GIFTS a parent gives will make a child feel loved even though the parent thinks, "I am loving my child because I am showering them with gifts." On the other hand, the child is thinking, "If my daddy loved me, he would come to my games to watch me and spend time with me instead of just giving me GIFTS."

If a child's primary love language is ACTS OF SERVICE, no amount of QUALITY TIME will make the child feel loved even though the parent thinks, "I am loving my child because I spend so much quality time with them." On the other hand, the child is thinking, "If my mommy loved me, she would help me when I need her help more than spending time with me instead of helping somebody else."
The reason I felt so loved by my mommy growing up is because of QUALITY TIME and PHYSICAL TOUCH. My mommy would give us so many kisses and hugs while growing up.
Sadly, now being a daddy, my behavior towards Esther (8) and Evangeline (5) reflects my beloved daddy's behavior with me. He thought he was showing his love for me with GIFTS and ACTS OF SERVICE but what I needed and wanted was QUALITY TIME and PHYSICAL TOUCH.
There was a time in my life where my kids felt that I did not love them very much not because I did not love them very much but because their language of love was different from the language of love I was showing them. Just like my daddy, I was giving them GIFTS and ACTS OF SERVICE while being busy with ministry for the Lord.

As a daddy, I learned an important lesson from Pastor Hugo, Pastor Josh, Pastor Mike, and Pastor Lake. What they taught me was that my philosophy of ministry was misplaced when I put the Lord first, ministry second, and family third. They taught me that the Lord needs to always come first, family needs to come second, and ministry should be third.
This became more paramount and important to me when I saw a passage in the book, "Parenting" by Paul David Tripp.
So now hopefully, I still put the Lord first but put my family second, and ministry third. Therefore, I don't hear from my children that all that I do is do Pittsburgh Standard Ministries. This is because I adjust my schedule to ensure their love language is being met. Esther and Evangeline's primary love language is QUALITY TIME. Their secondary love language is GIFTS. Even if I gave them so many GIFTS but did not send QUALITY TIME with them, they won't feel as loved because of their love language.
What they love about their mommy and grandma is the QUALITY TIME they spend with Esther and Evangeline. So, when grandma leaves for another city, it is so painful for them until she comes back.

To that end, Gary Chapman's and Ross Campbell's book, "The 5 Love Languages of Children' is a powerful book that every parent needs to read to assess what kind of love their children are looking for. If we speak to them in a language they don't understand no matter how loving that language is, they will not feel loved.
With real life examples, Chapman shows how every parent can show the love language their children are looking for by first breaking down in detail what each love language entails and then having parents take a survey to find out the love language of their children.
If you want to know whether your children really know you love them, stop using a foreign language of love and start using the language of love they will understand.
This is a book you will not want to put down once you start reading it. It will make you see whether what you are doing as a parent to show love is effective or not. You will not regret investing time in this book. After reading this book, it will help reading "Parenting" by Paul Tripp. I remember reading an excerpt from the book after a dream I got. The excerpt states:
"I am deeply persuaded that for many people, it is their COMMITMENT to MINISTRY that CONSTANTLY gets in the way of doing what God has called them to do as parents. Perhaps this is the most DECEPTIVE treasure TEMPTATION of all. There are many, many ministry fathers and mothers who ease their GUILTY CONSCIENCES about their INATTENTION and ABSENCE by telling themselves that they are DOING "THE LORD'S WORK." So they accept another speaking engagement, another short-term missions trip, ANOTHER MINISTRY MOVE, or yet another evening meeting thinking that their VALUES are SOLIDLY BIBLICAL, when they are NEGLECTING a significant part of what GOD CALLED THEM TO DO. Sadly, their children grow up thinking of Jesus as the one who over and over again took their mom and dad from them."
"Because we are seeking to get things out of MINISTRY that we were never meant to get, and because we are, we make BAD CHOICES that are HARMFUL to our FAMILIES. If you get your identity, meaning, and purpose, reason for getting up in the morning, and INNER PEACE from YOUR MINISTRY, you are ASKING your MINISTRY to be YOUR OWN PERSONAL MESSIAH, and because you are, it will be VERY HARD FOR YOU TO SAY NO, you will tend to neglect important time-relationship commitments you should be making to your children."
The BIBLE is very clear that GOD is not so unloving, unwise, unfaithful, and unkind as to CALL US to ONE COMMAND that will necessitate the BREAKING OF ANOTHER ONE OF HIS COMMANDS. His COMMANDS are NOT COMPETING DEMANDS that flow out of COMPETING VALUE SYSTEMS. They are a single fabric of threads that, woven together, define what it means to live in a way that is good, right, beautiful, and pleasing to him."
COMMITTING yourself to OBEY ONE OF HIS COMMANDS NEVER MEANS YOU WILL SUFFER AND BE PUNISHED BECAUSE IT HAS CAUSED YOU TO DISOBEY ANOTHER. None of His commands exist in isolation and none of them conflict."
"So if ZEAL FOR MINISTRY CAUSES ME TO BE LESS THAN FAITHFUL TO MY CALLING AS A PARENT IN THE WAY THAT I MANAGE MY TIME AND ENERGY, I AM SEEKING TO GET SOMETHING OUT OF MY MINISTRY THAT I AM NOT SUPPOSED TO GET. DO MINISTRY DECISIONS AND COMMITMENTS MAKE IT HARD FOR YOU TO FAITHFULLY DO YOUR WORK AS A PARENT?"
In conclusion, loving our children with the language they can understand and know is the best thing we can do as we look for ways to share the love of Christ with our children. You will be excited to read the 224 page book about QUALITY TIME, PHYSICAL TOUCH, WORDS OF AFFIRMATION, ACTS OF SERVICE, and GIFTS that make your child feel loved when used the right way.
If you are like me who loves to read books, you can borrow 'The 5 Love Languages of Children' by Gary Chapman PhD and Ross Campbell MD from me or listen to it on audible. It takes 5 hours 11 minutes to finish it.