"'Light up Night' Lights up with Liveliness!"
Thursday, December 07, 2006
The third annual 'Light up Night' at the University of Pittsburgh, co-sponsored by Pitt Program Council and Student Government Board, was attended by hundreds of students on Tues. Dec 05, 06 from 7:00 p.m. to 10:00 p.m. making it a success once again as Kristin of Delta Delta Delta was there at the information desk to help students with any information they needed.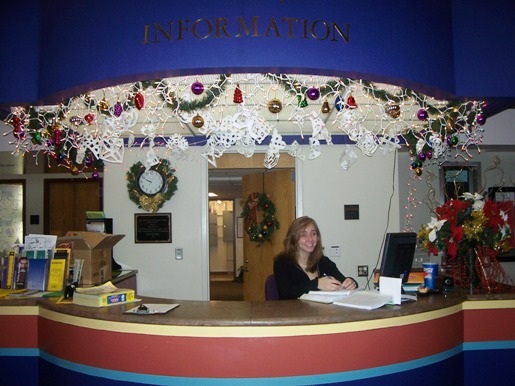 Kristen Delevich of Delta Delta Delta waits to help students during Light Up Night
Wherever students walked in the William Pitt Union main floor, they had something to do. The Kurtzman Room offered students opportunity to make a gingerbread house, snowflakes, eat snow cones, and help donate 'Teddies for Tots'.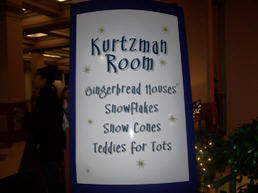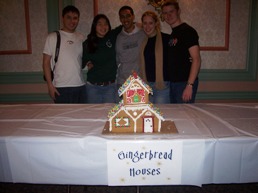 The Lower Lounge provided students opportunity to decorate a mug while listening to Pitt Men's Glee Club, Pitt Handbell Ensemble, and Sounds of Pleasure.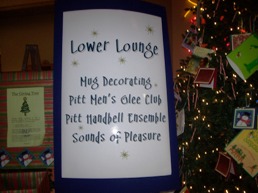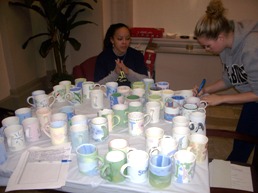 The Assembly Room provided students free food from Saleem's, India Garden, Milky Way, and Jimmy Tsang's as Chabad House provided students opportunities to buy gifts and wrap them for the upcoming Hannukah celebration even as students made candles. The room was filled with posters of what the different December holidays mean.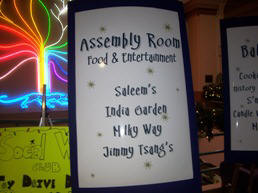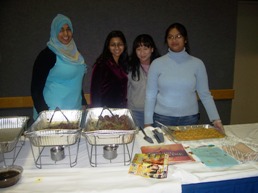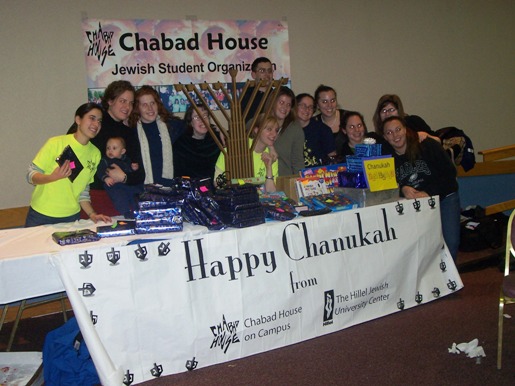 The Ballroom allowed students to make a free cookie jar, make free S'mores, decorate a candle votive, help 'Make a Wish' and had free candy canes with the history of the candy cane.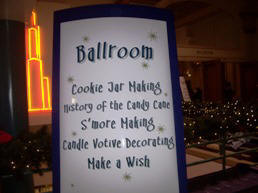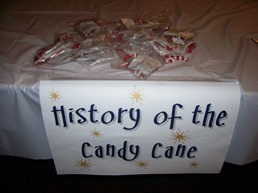 While students were enjoying the fun inside of the William Pitt Union, other students were marveling at the Cathedral of Learning being lit up and students given free carriage rides.
Board member Allison Winn, board-elect member James Priestas, and traditions committee member Allison Govern were very pleased with the events success.
Check out tomorrow's Pittsburgh Standard for video footage of the event and previous archives of Light Up Night