"Realize RBG's Replacement Destroys Dying Wishes Wholesomely!"
Ramesh C. Reddy
Publisher
When loved ones want to grant those dying their final wish, it is a noble endeavor!

So many people loved the late Justice Ruth Bader Ginsburg (RBG) that they wanted to grant her, her final dying wish. Whether you agreed with her politically or not, she was a class act when it came to friendship.
I have not seen or heard about a friendship as deep as the friendship between RBG and the late Justice Antonin Scalia.
If they had the same political views, it could have made sense but they were as different as oil and water, sun and moon, light and darkness. RBG was as liberal as you can get especially regarding abortion when Scalia was as conservative as you can get especially regarding abortion. RBG believed in the woman's right to choose even if that meant the slaughter of the unborn while Scalia believed the right to life even for an unborn child. They would vote on opposite spectrums of the 5-4 decisions that were handed down by U.S the Supreme Court many times. Yet, they had a forged friendship between their families that could be the envy of others.
To be honest, I was never close friends with anyone who had opposite political views to mine. Into this situation came RBG and Scalia to challenge me. Whether I can win the challenge or not has yet to be seen. It is very difficult for me because my faith and politics cannot be separated. For the life of me, I cannot understand how someone can be okay for the slaughter of the unborn. Even if they are not okay, it bothers me that they would vote for someone who would support abortion on demand even to the 9th month of pregnancy.
RBG should be highly commended for the example of what a true friendship looks like beyond the political spectrum. Only a few people can reach that stage. I am not one of them.
Once I found out that the leadership was okay to vote for a president who was willing to promote the slaughter of the unborn, I left that church. It is very difficult for me if the senior leadership of a church are for candidates who are Pro-Choice for abortion on demand.
Because my faith and politics cannot be separated, I cannot separate the teachings of Jesus and the Word of God. So, I look for a church with the hopes that the senior leadership is for the protection of the unborn, protection of Israel, protection of the nuclear family, etc and challenges its members to vote biblically.
What I do love is when my friends who don't agree with me on who I am voting for will still agree to hear me out on why I am voting as I do. I love it because when I challenge people on their views, they are willing to be challenged to listen to the other side instead of saying, 'Let us agree to disagree because we don't want to sour the friendship'. I don't like 'You live with your views and I will live with my views'. Instead, I would rather let my friends challenge me on my view and I will challenge them on their view to my death. My hope of course is that people will see it my way when I try to persuade them.
What happens when they hear me out and still don't budge?
I am saddened that their political view has not changed but I am also happy that they heard me out completely and our friendship is in tact.
When I hold to a biblical view, I do not even let a person's dying wish alter my view when the dying wish is not wholesome.
Unfortunately, it appears that RBG gave a dying wish that is not wholesome when she allegedly said to her granddaughter, "My most fervent wish is that I will not be replaced until a new president is installed."
What is wrong with this wish?
It is a wish filled with slaughter, slaughter, slaughter.
RBG's wish is to continue the slaughter of the unborn by giving woman the choice to choose to abort their baby. That is why she stated she did not want to be replaced until a new president is installed in the hopes that it would be Democratic presidential candidate, Joe Biden!
Let us not forget that since Roe v. Wade decision of 1973 that legalized abortion, millions of babies have been aborted.
As of this writing, worldwide this year, 31, 670,554 babies have been aborted. That includes babies in the U.S that were being aborted at an average of about 600,000 per year.
Does Pres. Trump or the Senate have to go with Ginsburg's dying wish?
Of course not!
The U.S Constitution leaves the nomination process of a Supreme Ct justice to the current president and the advise and consent part to the U.S Senate.
It is for this moment, that Evangelical Christians voted for Trump to put him in office and voted for Republicans to have a majority in the U.S Senate.
Should Trump and the Senate ignore that responsibilty for a dying wish that is as non-biblical as it can come?
Of course not!
I am so thankful to Pres. Trump and the U.S Senate for not budging in this vitriolic fight to replace RBG. It needs to be done to save the lives of the unborn.
It excites me to know that Trump nominated Seventh Circuit Judge Amy Coney Barrett to replace the seat of RBG. Barrett clerked for Scalia who was RBG's best friend.
If she is confirmed, my hope is that she will be a Contitutionalist Justice that puts faith and morality issues at the forefront following the U.S Constitution instead of following the path of activist justices.
Don't let anyone whether family, friends, strangers, etc make you feel guilty in your life if you ever oppose a loved one's dying wishes if they are not wholesome. Abortion is never wholesome so RBG's dying wish should go to the grave with her.
We can never ever put the wishes of a human being over the desires of the Lord Jesus Christ. If we say we are a follower of Jesus Christ, our first and foremost allegiance is to Christ and His Word. Nothing can take precedent over that.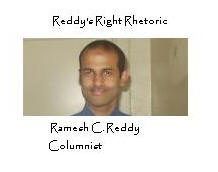 "It is better to trust the Lord than to put confidence in men. It is better to take refuge in him than in the mightiest king!" (Psalm 118:8-9, TLB)
"We must obey God rather than men." (Acts 5:29, TLB)
"If you love your father and mother more than you love me, you are not worthy of being mine; of if you love your son or daughter more than me, you are not worthy of being mine. If you refuse to take up your cross and follow me, you are not worthy of being mine." (Matthew 10:37-38, TLB)
"Anyone who wants to be my follower must love me far more than he does his own father, mother, wife, children, brothers, or sisters--yes, more than his own life--otherwise he cannot be my disciple. And no one can be my disciple who does not carry his own cross and follow me." (Luke 14:26-27, TLB)
"But don't begin until you count the cost. For who would begin construction of a building without first getting estimates and then checking to see if he has enough money to pay the bills? Otherwise he might complete only the foundation before running out of funds. And then how everyone would laugh!" (Luke 14:28-29, TLB)
"So no one can become my disciple unless he first sits down and counts his blessings--and then renounces them all for me." (Luke 14:33, TLB)
When you decide to cast your vote remember the Word of God regarding the slaughter of the unborn and how precious they are to the Lord and not RGB's dying wish:

"Rescue those who are unjustly sentenced to death; don't stand back and let them die. Don't try to disclaim responsibility by saying you didn't know about it. For God, who knows all hearts, knows yours, and he knows you knew! And he will reward everyone according to his deeds!" (Proverbs 24: 11-12, TLB)
"You created all the delicate inner parts of my body and knit me together in my mother's womb. Thank you for making me so wonderfully complex. Your workmanship is marvelous and how well I know it. You were there while I was being formed in utter seclusion. You saw before I was born and scheduled all the days of my life before I began to breathe. How precious are your thoughts towards me Oh Lord. I cannot even count how many times a day your thoughts turn towards me and when I wake up in the morning, you are still thinking about me!" (Psalm 139:13-18, TLB)
The Lord said to me, "I knew you before you were formed within your mother's womb; before you were born I sanctified you and appointed you as my spokesman to the world." (Jeremiah 1:5, TLB)
Reddy's Right Rhetoric takes you into the world of dying wishes to decide when they should be adhered to and when they should be cast out!
"Trumpism Touts Truth; Baptism Binds Believers!" By Ramesh C. Reddy (Thurs, Sept 21, 20, 4:01 p.m.)
"Celebrating Communion Remembering Redeeming Savior's Sacrifice!" By Ramesh C. Reddy (Sept 07, 20, 6:24 pm)
'Thisisnotjubilee' Trounces Truth, Claiming CCO's Crimes!" By Ramesh C. Reddy (Tues, July 21, 20, 8:43 p.m.)
"Punishing Poor, Leftists Love Gutting 'Goya Gives' For Friending Trump's Truth!" By Ramesh C. Reddy (Fri, July 17, 20, 4:11 p.m.)
"Evangelicals Exhort Trump To Treat Internationals Invitingly!" By Ramesh C. Reddy (Wed, July 15, 20, 3:20 a.m.)
"Heart Houses Hellish Indoctrination Ideology Suppressing Scripture!" By Ramesh C. Reddy (Thurs, July 02, 20, 08:32 p.m.)
"White Woman's Wishes Resonate Robert's Ruling Bludgeoning Blacks" By Ramesh C. Reddy (Tues, June 30, 20, 10:30 pm)
"BLM Beliefs Blast But Slavery Statues Should Stay!" By Ramesh C. Reddy (Fri, June 26, 20, 5:03 pm)
"BLM Brings Blundering Beings! ABLM Attracts All African-Americans!" By Ramesh C. Reddy (Wed, June 24, 20, 7:05 p.m.)
Proverbs 29:25, Acts 5:29, John 4:18: "Why LOVE rules over F.E.A.R in BLACK people's lives?" By Ramesh C. Reddy (Mon, June 22, 20, 08:12 p.m.)
Proverbs 1:10-19, 29-33, 2:11-15: "Why believe when the looting starts, the shooting starts creating V.I.O.L.E.N.C.E in life?" By Ramesh C. Reddy (Sat, June 20, 20, 11:49 a.m.)
"Personification of Racism" By Ramesh C. Reddy (June 18, 20, 10:05 p.m)
John 4:6b-10,27: "How do you tackle R.A.C.I.S.M in life?" By Ramesh C. Reddy (June 15, 20, 10:33 p.m)
"Poisonously Pittsburgh Post-Gazette Gravely Gutted!" By Ramesh C. Reddy (June 13, 20, 4:35 a.m.)
Romans 13:1-5: "How should you handle P.O.L.I.C.E who have wronged you?" By Ramesh C. Reddy (June 09, 20, 10:59 p.m)
Mark 1:19-20: "How do you rate in the B.U.S.I.N.E.S.S of Jesus?" By Ramesh C. Reddy (June 08, 20, 08:00 a.m)
Abortion Related Articles:
"Pro-Choice Personality Remembers Roe v Wade!" By Ramesh C. Reddy (Jan 23, 20, 6:23 pm)
"'My Body, My Choice': Legal Truth or Legal Fallacy!" By Ramesh C. Reddy (Fri, May 31, 2019, 10:30 a.m.)
"Bragging Biden Menaces Morality Attacking America's Beautiful Biblical Standards!" By Ramesh C. Reddy (Fri, May 03, 2019, 2:06 pm)
"Almighty Allows Trump Triumph!" By Ramesh C. Reddy (Wed, Nov 23, 16, 12:20 pm)
"Evangelicals Endorse Protective President!" By Ramesh C. Reddy (Sun, Oct 23, 16, 5:20 pm)
"Purge PPACA's Baby Body Deaths Outlawing Obama's Order!" By Ramesh C. Reddy (May 29, 12, 7:19 p.m.)

By Kristen Lippert (March 13, 2010, 4:55 pm)
By Ramesh C. Reddy (Jan 26, 2010, 12:56 pm)
"People Provider For Ongoing Abortions Abhors Administration of Bush " By P.S. Editorial Board (Jan 24, 08, 9:30 a.m.)
"Thirty-Fifth Time, Thousands Towards Truth Memorialized 'March for Life'" By Ramesh C. Reddy (Jan 23, 2008, 1:23 pm)
"Will the unborn have life or strife with Bob Casey, Jr?" By Ramesh C. Reddy(Nov 01, 2006, 3:08 pm)
"Anniversary Articles Abhoring Abortion After 33 years!" By Ramesh C. Reddy (Feb 2006)
Who cares for the unborn child!? By Ramesh C. Reddy (Oct 2004)
President George W. Bush's remarks to the March for Life (Feb 2003)
State of the Union Addresses Partial Birth Abortion (Feb 2003)
By Raymond Jensen (February 2002)
By Lucas Blackwood (February 2002)
By Courage O (February 2002)

By Andrea Sudik (February 2002)
By Ramesh C. Reddy (February 2002)
By Ramesh C. Reddy (February 2002)