"Prolife Promises, President Proclaimed; Prolife Promises, President Provided!"
Ramesh C. Reddy
Publisher
What value do you give to a promise?
If you give someone your word, do you try to get out of it by making excuses such as "I did not really mean it that way!" or "You assumed wrong!" or "I really meant to do it but could not!"?
Is your promise kept only when it is convenient to you and does not cost you anything?
Will you keep a promise if others feel like it is ruining you?
For almost 22 years, this is what I was faced with!
Even before marriage, I made a vow to the Lord that I would not leave my job unless the Lord removes me from there. The reason I made that vow to the Lord was that I felt the Lord placed me there to use it to reach the students with the love of Christ. In my 22 years of work there, I was blessed to be in a place where I got to interact with thousands of students. In those interactions, I shared the love of Christ with many through my words and actions. It is through that job, that I personally got to know more than 2000 students by name who are my friends on facebook. Of course, they are all not students anymore except a few. I cherish all of the friends that I have made! We are especially thankful for those that support us. Thank you!
There was a downside to that job because my loving wife Chandraleela did not want me to work there knowing that I was not using my full potential there. Knowing I had a degree in Psychology with a 3.25 average and a degree in Administration of Justice with a 3.85 average, she was saddened. Later, when she found out that I also had a 4.0 major in Legal Studies, with a 3.85 minor in Business, 3.0 minor in Mathematics and Computer Science, she was flabbergasted!
She asked me the same question that Abdou Cole, my mentor and District Manger of Sodexo had asked me years ago, "Why are you working here?". Later, he told me with all my knowledge and degrees, I could be running the country instead of working for him in food services.
My response to him was there was no other place that I could reach so many students with the love of Christ when they come through the dining halls. I also used to do ministry with InterVarsity Christian Fellowship (IVCF-USA) for almost 8 years as a student/staff worker/staff volunteer. In essence, I was a campus minister for students at the University of Pittsburgh. So, when I could not do IVCF anymore, what a blessing it was to work in dining services to reach students with the love of Christ. But more than that, I was blessed to become the managing editor of the print edition of Pittsburgh Standard and eventually the publisher of the online version of Pittsburgh Standard. The best time was when I was doing all three simultaneously. During my time at Sodexo and IVCF, I also published for the Pitt News for 4 years before Pittsburgh Standard asking me to join their staff as the Managing Editor. At the Pitt News, I covered legal and social issues being a staff writer, staff columnist, and staff photographer influencing readers from an Evangelical biblical perspective.
Rather than working in food services, my wife would have had me rather do fulltime ministry through an organization, etc. When I told my wife that I feel called to do online ministry fulltime to reach souls for Christ, she has been very supportive as long as the family has been provided for. It is through the generous donations of many of you that has helped us a lot including doing a parttime job until we can raise our full support.
I share this with you to say that what I went to school for, I was not using those degrees to make money for my family. On the contrary because I made a vow to the Lord to stay at Sodexo mainly for ministry purposes, I never chose to leave voluntarily unless the Lord removed me. It was very painful for my wife but she was still so supportive. It had to do with keeping a promise when it was made no matter the obstacles.
Ever since I can remember, I have had a calling to Biblically influence lives through the Word of God and the love of Christ. So now, we do Pittsburgh Standard Ministries where the P stands for 'Powerfully Raising the Standard through Biblical Influence' and the S stands for 'Sacrificially Engaging the Culture with a Biblical Standard for Living' through online publication or in-person ministry.
So whether it is addressing family, politics, culture, etc, it is done through a Biblical influence. 'Promises Made and Promises Kept' is dear to my heart.
Keeping a promise is very important when we make it. It is better not to make promises but when they are made, they have to be kept. Even ruin or family hardship should not keep a promise from being broken as long as it is biblical.
"And may the Lord make us keep our promises to each other, for he has witnessed them." (1 Samuel 20:23, TLB)
"What I want from you is your true thanks; I want your promises fulfilled. I want you to trust me in your times of trouble, so I can rescue you and you can give me glory." (Psalm 50:15, TLB)
"God delights in those who keep their promises and abhors those who don't." (Proverbs 12:22, TLB)
This brings me to write about the 'Promises Made, Promises Kept' president.
In 2016, what mainly drew me to vote for President Trump was the remarks he made concerning the unborn in the 3rd debate against Democratic Presidential candidate Hillary Clinton.
"If you go with what Hillary is saying, "Trump responded, "in the ninth month, you can take the baby and rip the baby out of the womb of the mother. Just prior to the birth of the baby. You can say, that that's OK and Hillary can say that that's OK, but it's not OK with me. Because based on what she's saying and based on where she's going and where she's been, you can take the baby and rip the baby out of the womb. In the ninth month. On that final day. And that's not acceptable." (Kurt Jensen, Catholic News Service, Oct 20, 2016)
I was so proud of the words that came out of then Republican presidential candidate Donald Trump.
With all the baggage he had in 2016, I was going to vote for him with my nose closed believing in his Pro-Life stance. Once Trump became president, he did not disappoint. He and his administration kept his promises to protect the unborn unlike any other Republican president.
The next day after being inaugurated as the president of the United States, he went to work to protect the unborn.
According to Family Research Council, it is amazing how many things were accomplished for the protection of the unborn that would not have happened without President Trump as our president.
"On January 23, [2017], President Trump reinstated and expanded the Mexico City Policy, which blocks funding for international organizations that perform or promote abortion. (EF19L01.pdf from Family Research Council)
"On October 06, [2017], the Department of Health and Human Services (HHS) proposed two regulations to deal with the Obamacare "HHS contraceptive mandate" that for years violated conscience and religious liberty. These new regulations excempt organizations that have moral or religious objections to purchasing insurance that includes coverage of contraceptives and abortion -causing drugs and devices." (EF19L01.pdf from Family Research Council)
"On January 19, [2018], HHS issued a new proposed regulation on conscience protections related to abortion. Specifically, the regulation proposed to implement 25 laws that protect pro-life healthcare entities against discrimination by federal agencies - or state or local governments receiving federal funds - due to their objections to participating in abortion, sterilization, and other morally objectionable procedures." (EF19L01.pdf from Family Research Council)
"On January 19, [2018], the Center for Medicaid and CHIP Services (CMCS) rescinded an Obama administration letter that restricted states' flexibility in removing abortion providers from federal healthcare programs if they did not meet the state's qualification standards." (EF19L01.pdf from Family Research Council)
"On May 22, [2018], HHS issued a new proposed regulation reversing the Title X family planning regulations implemented by President Clinton. The proposed regulations would restore the separation of abortion services from the federal Title X family planning program, which President Reagan first implemented. The proposed regulation would also ensure parents are more involved in the decisions of minors to obtain services from Title X clinics. It reverses the discriminatory abortion referral requirement the Clinton regulations implemented and is poised to put a dent in Planned Parenthood's roughly $60 million annual revenues from the Title X program." (EF19L01.pdf from Family Research Council)
"On September 24, [2018], HHS terminated a $15,900 contract with Advanced Bioscience Resources to procure fetal tissue from aborted babies for research. The termination of this contract led HHS to announce an audit of all acquisitions and research involving human fetal tissue to ensure consistency with statues and regulations." (EF19L01.pdf from Family Research Council)
"On November 09, [2018], HHS proposed a new regulation to address an abortion surcharge hidden in many plans purchased on the Obamacare exchange. This proposed regulation would enforce the requirement that abortion surcharges are to be collected separately from other insurance premiums. This requirement was not closely followed under the Obama administration, leading HHS to now more strictly enforce the separation of abortion payments from other payments." (EF19L01.pdf from Family Research Council)
"On January 18, [2019], HHS notified California that its law requiring pregnancy resource centers to post notices about how to obtain an abortion violated the pro-life Weldon and Coates-Snowe Amendments. This marks the first time that the Conscience and Religious Freedom Division at HHS found a state in violation of these laws. This demonstrates the administration's commitment to enforcing conscience protections and its pro-life priorities." (EF19L01.pdf from Family Research Council)
"On January 19, [2019], at the request of 169 members of Congress and 49 senators, President Trump sent a letter to House Speaker Nancy Pelosi in which he promised to veto any legislation that weakens current pro-life Federal policies and laws. This letter was a message to the new Democrat majority in the House that longstanding pro-life protections like the Hyde Amendment and safegaurds protecting the conscience rights of health care providers are not negotiable.
"On May 05, [2019], at the World Health Assembly, the Trump administration issued a joint statement on behalf of the United States and eight other nations calling on other countries to join an effort to focus on women's health issues that unify rather than create dissension among members (like abortion and sexual and reproductive health.) This statement was the first action taken under the administration's new Protecting Life in Global Health Policy (PLGHP), which seeks to build a global coalition to promote women's health while also protecting the unborn life and strengthening the family. This policy works in conjunction with the Protecting Life in Global Health Assistance (PLGHA) program, which restricts funding for organizations abroad that perform or promote abortion." (EF19L01.pdf from Family Research Council)
"On June 05, [2019], after an extensive audit into fetal tissue research, the Trump administration announed a major change in the enforcement of research contracts. HHS would no longer conduct intramural (internal) research using tissue from aborted babies and would greatly increase the ethics rules and safegaurds that govern extramural (external) fetal tissue research contracts. All new external contracts will be subject to a congressionally authorized ethics advisory board, making it much more difficult for fetal tissue research contracts to be awarded by the National Institute of Health." (EF19L01.pdf from Family Research Council)
"On July 18, [2019] the Secretary of State Mike Pompeo and HHS Secretary Alex Azar issued a joint letter on International Partnerships that called states to join a coalition of countries that seek to advocate against pro-abortion policies at the World Health Organization and the United Nations (UN)."
"On August 28, [2019], the HHS OCR issued a notice of violation to the University of Vermont Medical Center for forcing a nurse to participate in an abortion despite a conscience objection. This marks the third time that the HHS Religious Freedom Division under President Trump has investigated a conscience complaint related to participating in or promoting abortion." (EF19L01.pdf from Family Research Council)
"On September 25, [2019], HHS Secretary Alex Azar delivered a statement at the UN General Assembly stating that there is no international right to abortion, and that the U.S does not support ambigous terms like "sexual and reproductive health" in UN documents." (EF19L01.pdf from Family Research Council)
"On January 16, [2020], HHS Secretary Alex Azar hosted 34 countries for a meeting on how to promote women's health and protect the lives of the unborn. This meeting followed an invitation sent by Secretary Azar and Secretary of State Mike Pompeo to 70 different countries inviting them to join a coalition to oppose international efforts to enshrine abortion as a human right." (EF19L01.pdf from Family Research Council)
"On January 22, [2020], the Centers for Medicare & Medicaid Services at HHS approved a family planning waiver for Texas to implement a state-run Medicaid program that excludes abortion providers like Planned Parenthood. This makes Texas the first state to receive Medicaid funding from a family planning program that does not include abortion providers." (EF19L01.pdf from Family Research Council)
"On January 24, [2020], President Trump became the first sitting president to give remarks in person at the annual March for Life in Washington, D.C. In his address he stated the eternal truth that every child is a sacred gift from God and reiterated his effort to defend the dignity and sanctity of every human life." (EF19L01.pdf from Family Research Council)
"On February 04, [2020], during his State of the Union address, President Trump called on Congress to pass legislation that would ban late-term abortions. To highlight the need for this legislation, he invited special guest Ellie Schneider, who was born at 21 weeks gestation." (EF19L01.pdf from Family Research Council)
"On April 03, [2020], the administration used an affiliation rule to ensure that large abortion providers like Planned Parenthood would not be eligible for coronavirus relief in the CARES Act." (EF19L01.pdf from Family Research Council)
"On May 18, [2020], USAID Acting Administrator John Barsa sent a letter to the UN Secretary General advocating that the UN not push abortion during the coronavirus crisis. Barsa noted that abortion is not an "essential service" and there are many actual health needs at this time. Therefore, the United States, which stands with the international pro-life community under the Trump Administration, does not look kindly on these efforts to promote abortion." (EF19L01.pdf from Family Research Council)
"On June 12, [2020], "HHS finalized its regulation that clarifies that discrimination on the basis of sex in section 1557 of the Affordable Care Act is to be interpreted under the plain meaning of the word. Therefore, it does not include "gender identity" or "termination of pregnancy" as set forth by a 2016 Obama administration regulation. The HHS rule will continue to enforce existing civil rights protections; however, it makes clear that the federal government will not force physicians to participate in gender reassignment surgeries or abortions." (EF19L01.pdf from Family Research Council)
"On June 29 [2020], the White House released a statement condemning the Supreme Court ruling on June Medical Services v. Russo. This ruling concluded that requiring individuals who perform abortions to have admitting privileges at hospitals is unconstitutional." (EF19L01.pdf from Family Research Council)
"On August 05, [2020], Vice President Mike Pence gave a speech on the importance of protecting life and reaffirmed the administration's pro-life positions. He also became the first vice president to visit a pregnancy resource center -- these centers are valuable lifelines that offer abortion-free services for women facing crisis pregnancies." (EF19L01.pdf from Family Research Council)
"On August 17, [2020], the State Department, in coordination with other federal agencies released a second review of President Trump's PLGHA Policy, which requires U.S. global health funds recipients to certify that they will not promote or perform abortions. This report reaffirmed the policy's effectiveness and the U.S. government's ability to simultaneously protect unborn life and promote better health outcomes for women globally." (EF19L01.pdf from Family Research Council)
"On August 18, [2020], the Human Fetal Tissue Research Ethics Advisory Board--which was convened as a part of President Trump's June 05, 2019 fetal tissue research policy -- issued recommendations on the ethics of fetal tissue research proposals. The board recommended against funding 13 of the 14 proposals because of ethics concerns with how fetal tissue from aborted babies would be used. This board will continue to review any new fetal tissue research proposals applying for federal funds." (EF19L01.pdf from Family Research Council)
"On September 14, [2020], The Trump administration proposed a new regulation to apply the Protecting Life in Global Health Assistance (PLGHA) policy to contracts and subcontracts. This regulation ensures that more foreign organizations must certify they will not perform or promote abortions in order to receive government aid. The Trump administration had identified a loophole in which foreign organizations performing or promoting abortions were still contracting with the United States for global health programs. This unprecedented expansion further solidifies the administration's commitment to protecting life abroad." (EF19L01.pdf from Family Research Council)
"On September 22, [2020], President Trump addressed the 75th session of the United Nations General Assembly. In his speech, the president highlighted his administration's commitment to advancing religious liberty, protecting unborn children, and combating human trafficking." (EF19L01.pdf from Family Research Council)
"On September 25, [2020], President Trump signed an executive order that reinforces existing protections for children born prematurely, with disabilities, or in medical distress, including infants who survive abortion. This order, which clarifies the enforcement of existing laws and prioritizes medical screenings for vulnerable infants, was in response to Congress's inaction to pass meaningful legal protections for infants that survive abortion." (EF19L01.pdf from Family Research Council)
"On October 22, HHS Secretary Alex Azar and Secretary of State Mike Pompeo hosted the Geneva Consensus Declaration signing ceremony. This declaration is a historic effort by the governments of the United States, Brazil, Egypt, Hungary, Indonesia, and Uganda to strengthen global initiatives that promote women's health, preserve human life (including the unborn), strengthen the family, and protect national sovereignty." (EF19L01.pdf from Family Research Council)
It is amazing how the Lord Jesus has used the Trump administration to protect the unborn. I cannot imagine how many more protections the unborn will get if we gave Trump-Pence 4 more years.
Don't let anyone tell you that Republicans use the Pro-Life issue every election but nothing happens. There are those that want you to believe that but that is far from the truth as the evidence shows.
Now what will you do with your vote, if you have not already voted?
Will you allow Trump to continue the enormous protections for the unborn and expand on them or will you let the Biden-Harris ticket continue the slaughter of the unborn and do what the Obama administration has done to the unborn?
You have a voice with your vote and you can protect the unborn! Yes, you can!
May you use your vote to protect the unborn, as you depend on the Lord Jesus!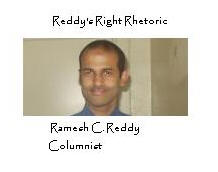 "Rescue those who are unjustly sentenced to death; don't stand back and let them die. Don't try to disclaim responsibility by saying you didn't know about it. For God, who knows all hearts, knows yours, and he knows you knew! And he will reward everyone according to his deeds!" (Proverbs 24: 11-12, TLB)
"You created all the delicate inner parts of my body and knit me together in my mother's womb. Thank you for making me so wonderfully complex. Your workmanship is marvelous and how well I know it. You were there while I was being formed in utter seclusion. You saw me before I was born and scheduled all the days of my life before I began to breathe. How precious are your thoughts towards me Oh Lord. I cannot even count how many times a day your thoughts turn towards me and when I wake up in the morning, you are still thinking about me!" (Psalm 139:13-18, TLB)
The Lord said to me, "I knew you before you were formed within your mother's womb; before you were born I sanctified you and appointed you as my spokesman to the world." (Jeremiah 1:5, TLB)
Trump proclaimed prolife promises and Trump preserved prolife promises! He is the only president that I can think of that has kept his promises to the prolife community.
You can continue that do that with your vote! Don't waste your vote and sit out this election as some who resist Trump want you to do.
Trump and his administraion have been the most advocate for the unborn because he had neither allegiance to establishment Republicans or Democrats who hate his guts.
There are a lot of other things Trump has accomplished but all of them would mean nothing to me if he did not do everything he could for the unborn. The Pro-Life issue pertaining to the unborn is the main reason, that I am voting for Trump again.
You can do that too with your vote and protect the unborn!
In a week, I don't know if the Lord will be pleased to give Trump another 4 years or will remove him from power.
"For promotion and power come from nowhere on earth, but only from God. He promotes one and deposes another." (Psalm 75:6-7, TLB)
Does that mean Trump will win again in 2020?
That is up to the Lord! If the Lord wants him to win, he will win. If the Lord wants him to lose, he will lose. Whatever the outcome, He allows it for His purposes. I hope it would please the Lord to allow him to win because of many of his polices especially regarding the unborn and religious freedom, but that is up to the Lord.
The Lord wants us to do our part and leave the the results in the Lord's hands.
Will you join me in voting for Trump to protect the unborn?
It is important to remember that voting for Trump does not mean you approve of his personality as the previous article expanded on that. It means you approve of his policies.
What do I say to those that say that Trump is a con-artist who is duping the Evangelical community to get their votes as a wolf in sheep's clothing?
Actions speak louder than words for me. I see what Trump has done for the unborn and so have you in this article.
Even if Trump has been doing everything for his selfish gain including pleasing the Evangelical community with his policies, I am reminded of the Scripture passage that talks about the Gospel going out.
"Some, of course, are preaching the Good News because they are jealous of the way God has used me. They want reputations as fearless preachers! And some preach to make me jealous, thinking that their success will add to my sorrows here in jail! But whatever their motive for doing it, the fact remains that the Good News about Christ is being preached, and I am glad." (Philippians 1:15, 17-18, TLB)
In the same way, whatever people say Trump's motives are, the fact of the matter is that Trump has been the most vocal protector of the unborn and advocate for Evangelical Christians.
In closing, I want to say, "Unless the Lord builds the house, our toiling is in vain!" (Psalm 127:1, TLB)
Trump will only win if the Lord allows him to win! Let us pray for Trump, doing our part and vote for him leaving the results in the Lord's precious hands!
Reddy's Right Rhetoric takes you into the world of Prolife Promises, President Proclaimed; Prolife Promises, President Provided!.
Express Your View