"Former Atheist Lee Strobel Captivates Audiences at Northway Christian Community This Weekend!
"


Kristen Agnew Lippert
Senior Staff Writer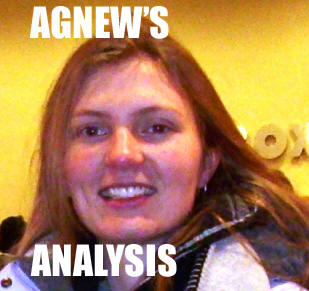 Award-winning author of The Case for Faith and The Case for Christ, Strobel is known for his development of apologetics in the Christian community. His story began as a personal investigation of Christianity's claims after he saw positive changes result from his wife's faith. Employed as a journalist by the Chicago Tribune and educated at Yale Law School (He earned his Master of Studies in Law in 1979), Lee joked, "You can imagine what kind of jerk...I was." He said he had no problem calling up well-known theologians to set up conversations, which became the foundation for his books. Lee emphasized that how the Christian community treats questions is important for the well-being of its members and for how we welcome individuals with doubts.

He expressed the need for clearly-defined questions and objections to the Christian faith. He said people are often afraid of Christians' responses and keep questions mulling around in their minds. Hidden and vague questions, he said, impede the progression toward discovering spiritual truth. Lee encouraged Christians to care for people genuinely and to explore questions with individual seekers. Being consistent in what we say and do will represent Christ better than giving the top 10 pieces of evidence for his resurrection.

Lee defined objections to faith in Christ as "sticking points" that keep intellectual people from accepting something that heart is drawn toward.

The three main lessons he learned from his journey toward faith: Seek sincerely, seek specifically, and seek whole-heartedly. Even if you don't believe in God. He said his first prayer risked losing 10 seconds of his life: "God, I don't believe you're there, but if you are, show yourself to me."
Download Lee Strobel's Message Pt 1: (Mon, Sept 13, 2010, 10:51 a.m.)

Download Lee Strobel's Message Pt 2: (Mon, Sept 13, 2010, 12:24 p.m.)

Download Lee Strobel's Message Pt 3: (Mon, Sept 13, 2010, 12:30 p.m.)

North Way Christian Community broadcasts online (www.northway.org) and operates a satellite campus on McKee Place near Hillman Library. More information about Lee Strobel can be found at: www.leestrobel.com
Kristen Agnew Lippert is a senior staff writer for Pittsburgh Standard and also serves as the staff advisor for the student organization of Pittsburgh Standard.
Kristen Agnew Lippert's Articles:
"Pittsburgh Lives Art!" (June 13. 10, 3:28 p.m.) By Kristen Agnew
Video:
"Pink for the Day" (May 14, 10, 2:24 p.m.) By Kristen Agnew
"Ultimately Urbana Missions Message Intensely Impacts Lives Lovingly!
"
(May 05, 10, 7:28 p.m.) By Kristen Agnew
"Tim Tebow's Ad Against Abortion Promotes Parenthood/Protests!" (March 13, 10, 4:47 p.m.) By Kristen Agnew
"Avatar' Amazes Audiences At Adventure Accumulating Outright Oscar Nominations Now!" (Feb 04, 10, 2:30 p.m.) By Kristen Agnew
"Truth Triumphs Technology Through The Centuries, Celebrating Christ's Conception Called Christmas!"
(Dec 23, 09, 4:31 p.m.) By Kristen Agnew
"'Jon & Kate Plus 8' Expresses Enormous Emotions Dawning Divorce's Disappointment!"
(Nov 25, 09, 10:38 a.m.) By Kristen Agnew
"Trusting Truth Through Tough Times!"
(Sept 21, 09, 5:10 p.m.) By Kristen Agnew
"Fervently 'Faith Like Potatoes' Produces Farmer's Vegetables Victoriously Blending Beliefs!" (Aug 16, 09, 5:16 p.m.)By Kristen Agnew
"Pride Plummets People's Souls Sinfully Showing Satan's Shame!"(July 30, 09, 7:01 p.m.) By Kristen Agnew
"Judging Jesus' Style Saves Souls, Crashes Condemnation!" (July 17, 09, 12:29 p.m.) By Kristen Agnew
Cast Closed Accounts Accepting Christ's Commitment!"
(July 09, 09, 11:10 a.m.) By Kristen Agnew
"Surprisingly Slumdog Millionaire Makes Eight Expensive Oscars Outright!" (July 02, 09, 9:18 p.m.) By Kristen Agnew
"Perseverance Produces Christ's Committed Crop!" (July 02, 09, 6:03 p.m.) By Kristen Agnew
Agnew on Video:
"Actively AIV Students Serve Offering OIF's Mercy Ministry Momentum!" (April 19, 10, 9:57 a.m.) By Ramesh C. Reddy
"Agnew Awesomely Leads Living Acts Audience!" (July 18, 09, 5:48 p.m.) By Kristen Agnew