"Journalism Justless Celebrating Communism!"
Ramesh C. Reddy
Publisher
When I heard about what happened to the New York Post's story on the Hunter Biden's expose when Twitter and Facebook blocked the story, I had to ask myself, if I was living in America or an oppressive regime where the citizens views are controlled by state-run media. It reminded me of countries like Russia, China, and Iran.
To this day, I cannot believe what Twitter and Facebook have done. But the sad thing is they don't just do it to papers like the New York Post but they have done it to conservative posts all across the spectrum to prevent them from getting a bigger audience reach. Sadly, I have experienced it myself.
These kind of things are expected in Communist countries but not like a place like America. But, many journalists and the big tech's hatred of President Donald Trump has infected their reporting terribly. They are more apt to censor and cancel stories than report on them so the American people can decide.
For example, there is so much collaboration regarding the Hunter Biden and Joe Biden's shattering expose on former vice president's involvement with foreign countries such as Russia and China. But just as communist countries do, many journalists are promoting the story as propoganda and Russian disinformation instead of the truth.
What Twitter, Facebook, CNN, MSNBC, NPR, New York Times, Washington Post, etc want to do is influence the election towards Biden-Harris by suppressing the truth from the American people. Their hope is that if they don't report on it or try to discredit it, it will go away but thanks be to the Lord that it has not gone away.
Right before the election, the most trending search on Google is the New York Post's story. So actually, the mainstream media in their efforts to help Democratic presidential candidate Joe Biden, have actually hurt him because more people now know about the story. It would not be surprising if those people decide to go and vote for Pres. Trump.
What is more shocking to me is that even when Biden accuser Tony Bobulinski gave a news conference regarding the authenicity of the laptop emails and what Biden has done, the mainstream media did not even report on it. They tried to keep it from the American public.
Thanks to the Washington Journal and Fox News, we know more about this scandal than we would have known. What is more comforting is to know a liberal Democratic congressman Ro Khanna from California stated that he would support Bobulinski from smears because he believes him. Khanna is from the same state as Vice Presidential candidate Kamala Harris. Both are of Indian descent but one wants to uphold the truth while the other one wants to suppress it.
It is this same media that gave countless hours of reporting to the Steele Dossier, Russian interference hoax, impeachment of Trump, etc but would not touch a story that would hurt their beloved Biden-Harris.
My hope is that Americans will see right through the media and let them know with a resounding vote for Pres. Trump that they will not be silenced by the media's censorship and cancel culture. My hope is that our vote will show the media that no matter what communist tactics the media has utilized, they cannot stop the resolve of the American people to vote for Trump and deny a Biden-Harris presidency.
It just shocks me unbelievably how much the Obama-Biden administration interfered in the 2016 election in the hopes of removing Trump from power. When Trump was elected, the Obama loving federal employees continued to do whatever they could to try to remove Pres. Trump who was elected by the people for the people in the Electoral college system.
For 3.5 years, the justless journalists tried to destroy the Trump presidency but as a strong businessman with Evangelical leaders as his advisors, he never backed down. He did not back down when Supreme Ct Justice Brett Kavanaugh was greatly smeared but stuck with him. Because of sticking with him, the Senate was able to get another majority to appoint Supreme Ct Justice Amy Conney Barrett. It was the media's sensational coverage of Trump and Kavanaugh that prompted the American people to vote for a Senate majority to 53.
It is time we look past the lies of the mainstream media and the sins of omission to reelect Pres. Trump.
When Americans were suffering here, Biden was playing 'how can I get rich' with the Russians and Chinese.
Will we elect a person like that to represent us?
Biden talks about character and decency and yet calls Trump supporters 'Chumps' and 'Ugly'. It is similar to Clinton saying Trump supporters are 'Deplorables' or a media person liking Trump supporters to ISIS. This is unbelievable. The media has completely ignored Biden's gaffes but they will not go away.
Will we let the media influence this election by suppressing stories they are supposed cover?
I hope not! We should vote for Pres. Trump because of the justless journalism of the media and big tech companies only because he has accomplished so many things in the past 3.5 years even with all he had to go through with the media. But most of all, it is because of his unbelievable prolife and religious liberty policies that Trump and his administration have been responsible for.
A shout out needs to go to the Pittsburgh-Post Gazette for endorsing Pres. Trump for a second term joining Pittsburgh Standard to give our endorsement to President Trump. Since 1972, it has never endorsed a Republican candidate. Even the PPG knows what Trump has done for America.
As an Independent Evangelical Christian, if it were not for Trump's prolife and religious liberty policies, he would not have gotten my vote. But since he has done so many things for the unborn and religious liberty, knowing the other things that have been accomplished makes me want to vote for Trump more.
Will you join me in voting for Trump?
You can do that too with your vote and protect the unborn and religious liberty. My Lord and Savior Jesus Christ knows how much I want Trump-Pence to win for the American people.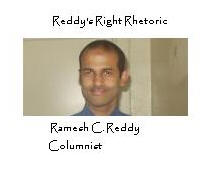 In a day, I don't know if the Lord will be pleased to give Trump another 4 years or will remove him from power.
"For promotion and power come from nowhere on earth, but only from God. He promotes one and deposes another." (Psalm 75:6-7, TLB)
Does that mean Trump will win or lose in 2020?
That is up to the Lord! If the Lord wants him to win, he will promote him to 4 more years with a win. If the Lord wants him to lose, he will demote him to lose. Whatever the outcome, He allows it for His purposes. I hope it would please the Lord to allow him to win because of many of his polices especially regarding the unborn and religious freedom, but that is up to the Lord.
The Lord wants us to do our part and leave the the results in the Lord's hands.
Will you join me in voting for Trump to protect the unborn and religious freedom?
It is important to remember that voting for Trump does not mean you approve of his personality as a previous article expanded on it in the sidebar. It means you approve of his policies.
Will you vote for Trump to let the mainstream media know that they cannot control the views of America loving, America first Americans with their suppression and censorship of news regarding Biden?
Please vote for Trump these next two days.
In closing, I want to say, "Unless the Lord builds the house, our toiling is in vain!" (Psalm 127:1, TLB)
Trump will only win if the Lord allows him to win! Let us pray for Trump, doing our part and vote for him leaving the results in the Lord's precious hands!
Reddy's Right Rhetoric takes you into the world of justless journalism celebrating Communism.
Express Your View
"Religious Rights Reassured; Religious Rights Restored!"
By Ramesh C. Reddy
(Fri, Oct 30, 20, 10:36 pm)
"Prolife Promises, President Proclaimed; Prolife Promises, President Provided!" By Ramesh C. Reddy (Thurs, Oct 29, 20, 11:54 am)
"Put Policies Past Personality Promoting President!" By Ramesh C. Reddy (Tues, Oct 27, 20, 9:40 pm)
"Badness Brings Barrenness!" By Ramesh C. Reddy (Mon, Oct 19,20, 8:15 pm)
"Religious Leaders/Biden vs Evil People/Trump!" By Ramesh C. Reddy (Fri, Oct 16, 20, 9:41 pm.)
"Realize RBG's Replacement Destroys Dying Wishes Wholesomely!" By Ramesh C. Reddy (Mon, Sept 28, 5:44 pm.)
"Trumpism Touts Truth; Baptism Binds Believers!" By Ramesh C. Reddy (Thurs, Sept 21, 20, 4:01 p.m.)
"Celebrating Communion Remembering Redeeming Savior's Sacrifice!" By Ramesh C. Reddy (Sept 07, 20, 6:24 pm)
'Thisisnotjubilee' Trounces Truth, Claiming CCO's Crimes!" By Ramesh C. Reddy (Tues, July 21, 20, 8:43 p.m.)
"Punishing Poor, Leftists Love Gutting 'Goya Gives' For Friending Trump's Truth!" By Ramesh C. Reddy (Fri, July 17, 20, 4:11 p.m.)
"Evangelicals Exhort Trump To Treat Internationals Invitingly!" By Ramesh C. Reddy (Wed, July 15, 20, 3:20 a.m.)
"Heart Houses Hellish Indoctrination Ideology Suppressing Scripture!" By Ramesh C. Reddy (Thurs, July 02, 20, 08:32 p.m.)
"White Woman's Wishes Resonate Robert's Ruling Bludgeoning Blacks" By Ramesh C. Reddy (Tues, June 30, 20, 10:30 pm)
"BLM Beliefs Blast But Slavery Statues Should Stay!" By Ramesh C. Reddy (Fri, June 26, 20, 5:03 pm)
"BLM Brings Blundering Beings! ABLM Attracts All African-Americans!" By Ramesh C. Reddy (Wed, June 24, 20, 7:05 p.m.)
Proverbs 29:25, Acts 5:29, John 4:18: "Why LOVE rules over F.E.A.R in BLACK people's lives?" By Ramesh C. Reddy (Mon, June 22, 20, 08:12 p.m.)
Proverbs 1:10-19, 29-33, 2:11-15: "Why believe when the looting starts, the shooting starts creating V.I.O.L.E.N.C.E in life?" By Ramesh C. Reddy (Sat, June 20, 20, 11:49 a.m.)
"Personification of Racism" By Ramesh C. Reddy (June 18, 20, 10:05 p.m)
John 4:6b-10,27: "How do you tackle R.A.C.I.S.M in life?" By Ramesh C. Reddy (June 15, 20, 10:33 p.m)
"Poisonously Pittsburgh Post-Gazette Gravely Gutted!" By Ramesh C. Reddy (June 13, 20, 4:35 a.m.)
Romans 13:1-5: "How should you handle P.O.L.I.C.E who have wronged you?" By Ramesh C. Reddy (June 09, 20, 10:59 p.m)
Mark 1:19-20: "How do you rate in the B.U.S.I.N.E.S.S of Jesus?" By Ramesh C. Reddy (June 08, 20, 08:00 a.m)
Abortion Related Articles:
"Pro-Choice Personality Remembers Roe v Wade!" By Ramesh C. Reddy (Jan 23, 20, 6:23 pm)
"'My Body, My Choice': Legal Truth or Legal Fallacy!" By Ramesh C. Reddy (Fri, May 31, 2019, 10:30 a.m.)
"Bragging Biden Menaces Morality Attacking America's Beautiful Biblical Standards!" By Ramesh C. Reddy (Fri, May 03, 2019, 2:06 pm)
"Almighty Allows Trump Triumph!" By Ramesh C. Reddy (Wed, Nov 23, 16, 12:20 pm)
"Evangelicals Endorse Protective President!" By Ramesh C. Reddy (Sun, Oct 23, 16, 5:20 pm)
"Purge PPACA's Baby Body Deaths Outlawing Obama's Order!" By Ramesh C. Reddy (May 29, 12, 7:19 p.m.)

By Kristen Lippert (March 13, 2010, 4:55 pm)
By Ramesh C. Reddy (Jan 26, 2010, 12:56 pm)
"People Provider For Ongoing Abortions Abhors Administration of Bush " By P.S. Editorial Board (Jan 24, 08, 9:30 a.m.)
"Thirty-Fifth Time, Thousands Towards Truth Memorialized 'March for Life'" By Ramesh C. Reddy (Jan 23, 2008, 1:23 pm)
"Will the unborn have life or strife with Bob Casey, Jr?" By Ramesh C. Reddy(Nov 01, 2006, 3:08 pm)
"Anniversary Articles Abhoring Abortion After 33 years!" By Ramesh C. Reddy (Feb 2006)
Who cares for the unborn child!? By Ramesh C. Reddy (Oct 2004)
President George W. Bush's remarks to the March for Life (Feb 2003)
State of the Union Addresses Partial Birth Abortion (Feb 2003)
By Raymond Jensen (February 2002)
By Lucas Blackwood (February 2002)
By Courage O (February 2002)

By Andrea Sudik (February 2002)
By Ramesh C. Reddy (February 2002)
By Ramesh C. Reddy (February 2002)